For years, the culture of the U.S. has been all about instant gratification. But it is only fairly recently that manufacturers began to seriously take interest in instant customization as a means to profit from that ravenous cultural maw. Instant Customization (IC), also known as "mass customization," is a relatively new production model built upon the idea of producing individual customizations on a massive scale.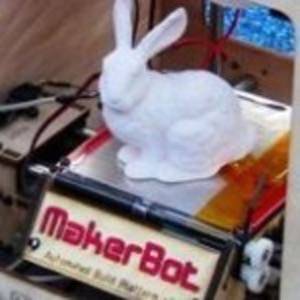 In essence, it is the production of a single item to a customer's unique specifications at or near the same unit cost as its off-the-shelf, mass produced counterparts. Though not yet fully realized in manufacturing, this concept will nonetheless move from the factory floor to the software maker's door in the foreseeable future.
The first software companies to make instant customization happen will likely seize huge market share. But only if it is instant customization in its truest form and not the simplified stabs at immediate customization that we see today in skins and basic UI changes or reporting options. True instant customization in software means software-on-demand in the coding rather than the cloud sense.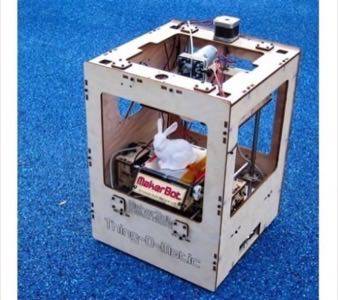 In manufacturing, instant customization is about more than just retooling a factory to instantly adapt production in line. It's ultimately about letting the customer control production. Take, for example, Shapeways, a company that enables you to upload your own 3-D models that it then prints on 3-D printers and ships the real object to you or to your customer. Indeed, 3-D printers are seeing more venture capital investments and support because of the increased interest in this democratization of physical manufacturing.
What the future portends
In the near future, customers of almost any industry will dictate and design the customizations they want online and the machines on the production line will instantly churn out the results.
Pam Baker has written hundreds of articles in leading technology, business and finance publications. She has also authored several analytical studies on technology, eight books and an award-winning documentary on paper-making. She is a member of the National Press Club (NPC), Society of Professional Journalists (SPJ), and the Internet Press Guild (IPG). She can be reached at bakercom1@gmail.com and on Twitter at @bakercom1.

When IC comes to the software industry, software customizations will no longer be a lonely, arduous and expensive task for the user or the enterprise. Its emergence on the scene will probably first be seen in SaaS vendors who will pool common customizations to deliver scalable instant customization. In all likelihood, the customizations will be delivered in automated self-service models. We see this already happening to some degree in app stores and in game mods.
Current apps, however, are not examples of instant customization as they are still a one-size-fits-all, mass approach to changes. No, instant customization in software will be a customer saying 'I want to do this, in this exact way' and the software will then be instantly written to specs with absolutely no need to customize further.
The evolution process will eventually lead to the use of artificial intelligence to instantly configure code or app modules to provide uniquely customized software that may bear little to no resemblance to any of the software company's core products.
This is the future of software development. A world where the developer no longer hopes that his own creation will be adopted and adored but instead hopes users will leap upon it and reform it into their own image.
Control issues, no doubt, will rapidly surface during this harrowing transformation and patent wars will become all the more contorted. But no one said anything instant would be truly carefree.