One of the most intriguing of this year's Web battles is between Facebook and Google Plus, as the two products vie for social networking supremacy. Yesterday we explored the ramifications of Facebook's new Subscribe button, which partly aims to match Google Plus on public sharing. Today we turn out attention to another new feature that Facebook launched this week: improved friend lists. It's a direct response to the "Circles" feature of Google Plus, which enables you to put your friends into lists. The new Facebook lists are definitely an improvement; and Facebook even gets one over Plus. Facebook has managed to automate some of the process of creating lists, whereas creating and populating Circles requires manual labor in Google Plus.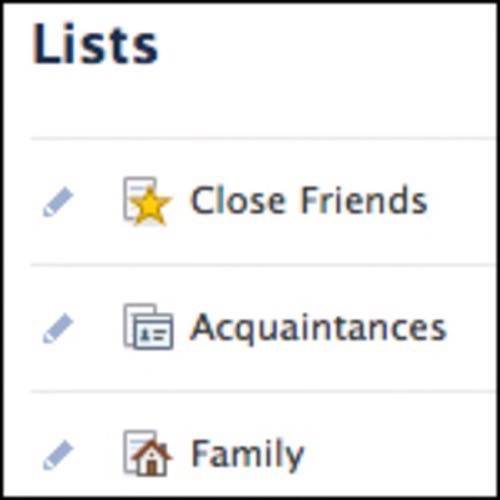 To make the most of Facebook's improved lists, we bring you this guide and analysis.
Friend Lists: Facebook Finally Gets Its Act Together
In its announcement post for the new lists, Facebook disingenuously states that "you've told us how time-consuming it is to organize lists for different parts of your life and keep them up to date."
In fact, it wasn't just time-consuming to manage Facebook lists – it was a challenge to even find this feature, let alone use it. Lists in Facebook had been buried in illogical navigation and a confusing design.
It's more likely that Facebook saw that people really liked Google Plus Circles (which are basically lists of friends) and recognized that it needed to vastly improve its own lists feature.
To its credit though, Facebook also recognized that there is a large flaw in Circles. Which is that they are a pain to manually create and maintain. To be honest, I gave up maintaining my Circles after the first week or so.
Smart Lists
So Facebook came up with the idea of automated friends lists, which is what the new "Smart Lists" are. To get started, go to your Facebook homepage and click the "Lists" link in the left-hand menu.
There are 4 types of smart lists right now:
Facebook creates these lists based on your profile information, for example where you live.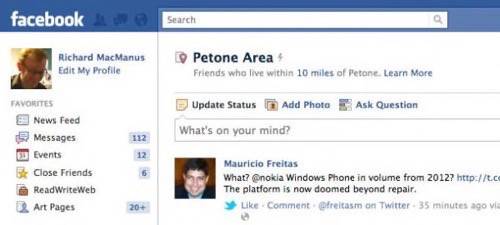 The donkey work of creating the smart lists is done for you, but you can also manually curate them.
The default lists aren't perfect. For example Facebook gave me two work lists, both named ReadWriteWeb. It turns out that this is due to Facebook's messy transition to Pages for brands. One of my work lists is comprised of our staff who list the old page as their employer, the other list is made up of staff who link to the newer (and up-to-date) ReadWriteWeb Page.
So there's room for improvement, but still it's great that Facebook creates some default lists and makes a decent attempt at populating them. +1 over Google Plus, which leaves all of the list making work up to its users.
Close Friends & Acquaintances
These two lists are template lists that you need to fill in (or merge old lists into the new ones). However there is a neat automation aspect to them, which is that your news feed will show more from those on your "Close Friends" list than from people in your "Acquaintances" list.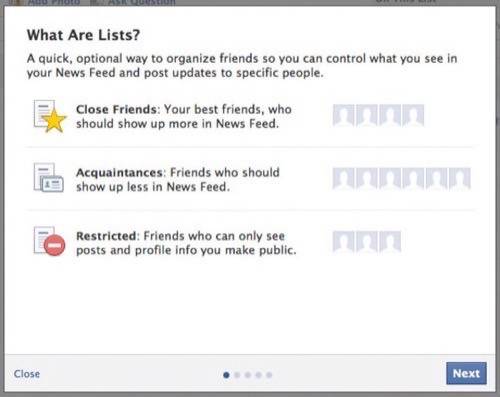 What About Your Existing Lists?
If you'd somehow managed to navigate the previous design and created Facebook lists, those are still available. Facebook offers the option to merge any old lists that match the new options.
It just so happens I already had a work list called "Team RWW," so I merged that with the new "ReadWriteWeb" list.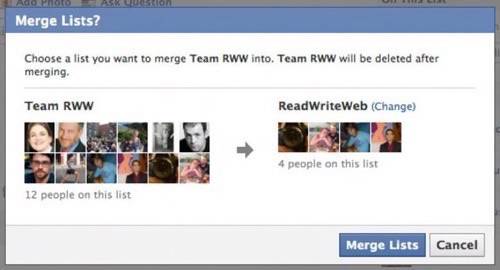 Selected Sharing
This is where Facebook most wants to emulate Google Plus, by enabling selected sharing of updates to certain lists.
You had the option to do this even before the new lists were launched, by using the 'Custom' link. But that process wasn't well designed and I suspect that most people were oblivious to it (I admit that I was, until very recently).
Now the list names are prominently displayed in the status update field, as per the screenshot below, so it's much easier to utilize selected sharing.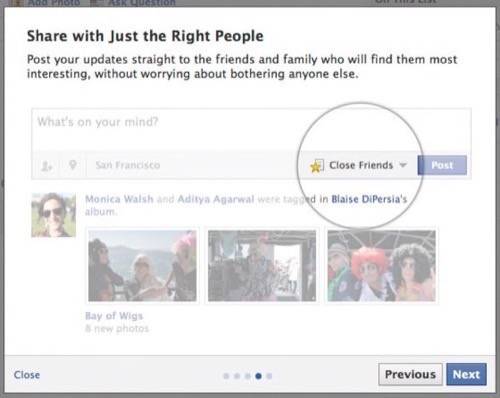 Note that you can still use the 'Custom' option to include more than one list in your update.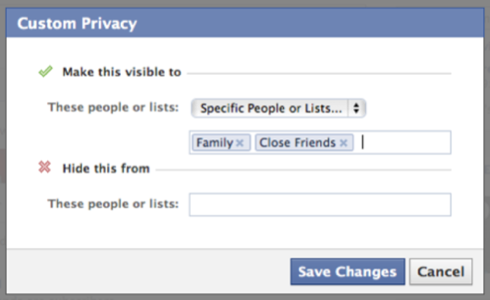 Google Plus has been a big influence on social networking this year, by emphasizing privacy, selected sharing and public updates. Facebook has now countered those initiatives by introducing the new lists (for better privacy and selected sharing) and the Subscribe button (for public sharing, amongst other things).
Although the new Facebook lists are far from perfect, they are a vast improvement over the previous lists. They make it much easier to both view and post to select groups of people, which is something I've wanted for some time now. Thanks Google Plus for pushing these features into the social networking landscape; and thanks Facebook for finally implementing them.
Will you be using the new lists?