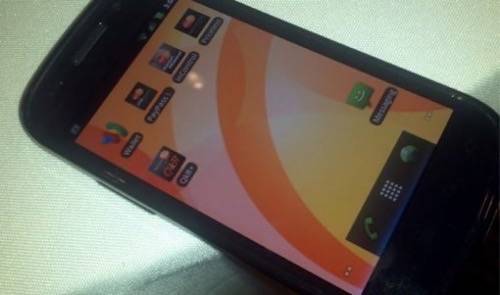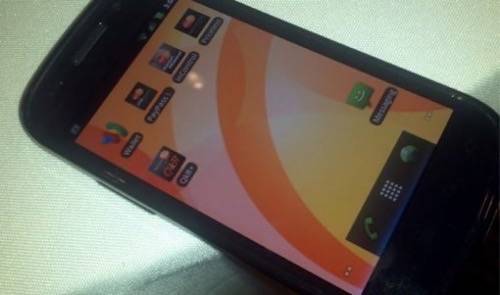 The future of mobile payments has the potential to invade your senses. MasterCard is showing off what could be the next wave of innovation in payments this afternoon at an event in New York City. Imagine being able to wave at your TV and order a pizza. Or get a coupon because your smartphone was listening to a commercial. These possibilities are not as far-fetched as you might think.
MasterCard Labs is working on proof-of-concept for these payment solutions and more. Not all of these futuristic designs will make it to market, but enough of them will that user behavior will be fundamentally changed within the next decade.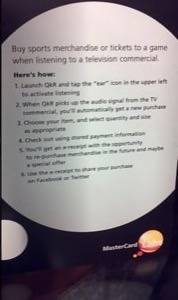 MasterCard Labs QkR: Touch & Motion
Imagine a QR code that is also an NFC-enabled coupon. This is the standard definition of what we are coming to think touch-based payments and coupons. You see an advertisement with a QR code on the street and touch your smartphone to it and the coupon automatically gets loaded into an application in the phone.
MasterCard Labs calls this QkR, an application that can handle touch, motion, visual and audio queues to handle payments, offers and coupons.
Think about sitting in front of your TV watching a football game. You are hungry. MasterCard Labs has reconfigured Xbox Kinect to become a payments and ordering system that understands your motions. If you put your hand to your mouth, a pop-up will come on your TV with options of what you might want to eat. You can swipe (the air) to control a cursor on your set and then charge it to your cloud-based payments account and have it delivered.
Visual
QR Codes have become a societal norm within the last several years. Yet, they have much more potential. Imagine watching the Home Shopping Network with a QR code in the corner that allows you to order the product being shown (perhaps at a discount) from your phone. Yet, instead of scanning the QR code and being taken to HSN's website, the QkR app processes the entire transaction through your phone, stores it and saves the receipt.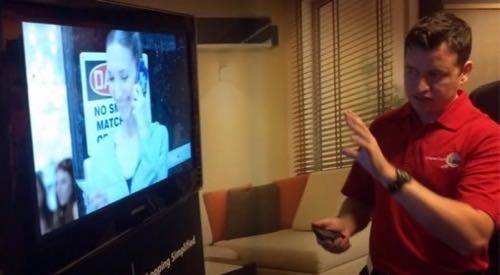 Audio
You can let your phone listen to the TV while watching and event and have it pick out any high-frequency codes that and advertiser has embedded into the product. The example that MasterCard Labs was showing was of NFL products during a football game. Of the concept that MasterCard Labs showed off, this one may be the most far-fetched. The labs created a working proof of concept, yet, broadcasters and advertisers would need to significantly alter their ads to make it work on a mass scale. Not to mention that the functionality embedded into enough smartphones in user pockets to make it worthwhile.
Essentially, MasterCard thinks that you can initiate a payment in with almost any one of your senses except for taste and smell. There are a lot of partnerships that need to be made to make these possible. That includes brick-and-mortar merchants, original equipment manufacturers, financial institutions and software providers. Hence, these futuristic endeavors are not coming to the mass market any time soon. But, there are engineers hard at work making the technology behind it possible. Now it is just up to the business ecosystem to bring it to the forefront.