Mobile advertising and marketing company Tapjoy has added a big chip to its company. The company announced today that it has hired former Sony senior vice president of marketing and PlayStation Network development Peter Dillie to be its chief marketing officer.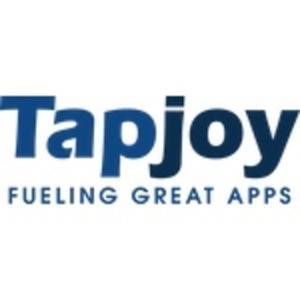 Grabbing an executive of Dillie's stature is a big win for Tapjoy and a sign of the company's maturation. Tapjoy's network spans over 10,000 mobile applications that has around 250 million users on iOS, Android and other mobile operating systems. As Tapjoy looks to expand to Europe and Asia, Dillie will be instrumental in helping the company acquire more users, more developers and advertisers.
"This is just a red hot market," Dillie told ReadWriteMobile. "I think as far as size, it is a small company where I can really step in and make an impact."
Dillie left Sony in March, well before the hacking scandal where the PlayStation Network exposed the personal information of 70 million users to malicious hackers. He took the summer to spend time with his family including taking his son on tours of colleges.
"Once you take a step back you can assess what kind of company you want to work for," Dillie said. "There is a real close parallel (between Sony and Tapjoy) from a CRM and ARPU perspective."

Tapjoy plans on enhancing its product line to further help developers monetize their apps. That will include a video product that he describes, "will be on everyone's go-to list when bringing and app to market."
"Peter has proven operating chops in the interactive entertainment industry and we are absolutely thrilled to bring Peter's depth of experience to the Tapjoy team as we continue our rapid expansion," said Mihir Shah, president and CEO of Tapjoy.
Dillie's hiring shows that Tapjoy, which has had a couple run-ins with Apple over the course of its short history over app store regulations, has turned a corner to become a mature startup. Its revenue is healthy and it has made developer partnerships in the last several months that should ensure its viability as a marketing platform.