The adoption rate of smartphones in the U.S. continues to climb as 40% of mobile phone owners say they own a smartphone, according to new data from Nielsen.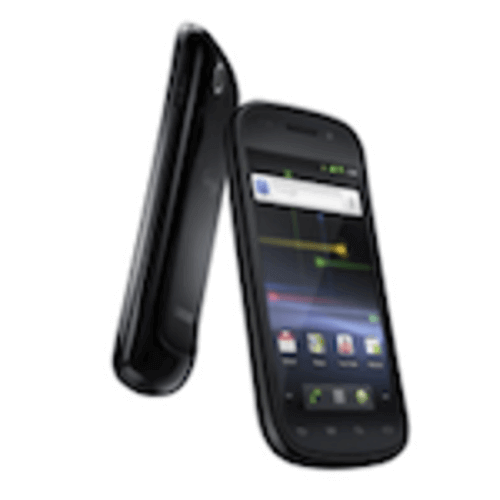 In terms of operating system share, Android is still in the lead. Of those smartphone users, 40% are using Android and 28% are using iOS. These U.S. numbers don't come as a huge surprise, as last month Gartner reported that Android now commands 43.4% of the smartphone market worldwide. We first saw signs of Android taking the top spot in the beginning of this year.
In Nielsen's latest numbers, RIM is in third place among smartphone owners with 19% of them saying they own a Blackberry.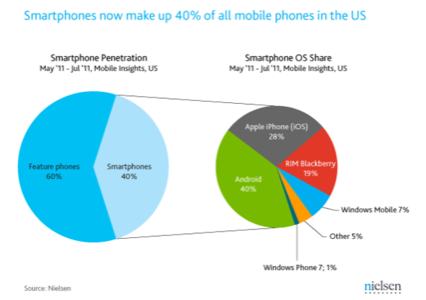 The survey also tries to get a glimpse at future trends, at least as far as current consumer sentiment is concerned. Apparently early adopters are moving toward Android, with 40% of them saying they're considering Google's mobile operating system for their next smartphone purchase. By contrast, 32% of that same group say they want an iPhone. Among everybody else, demand for Android and iOS is about equal.
Not unlike swing voters in a presidential election, what Nielsen terms the "undecideds" are still up for grabs for either provider. These are mostly people for whom mobile technology and gadgets are not a top priority and who tend to adopt new technology later than others.