Adobe has launched an application for iOS that lets you create PDF files from an iPad, iPhone or iPod Touch. CreatePDF is not the first app to offer this functionality, but it is Adobe's first official crack at enabling PDF creation on iOS devices.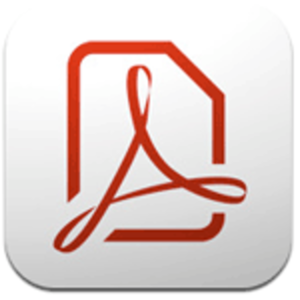 The app lets you turn common document files like Microsoft Office, Open Office, Adobe Illustrator or InDesign and a variety of images into Adobe's propriety PDF format. The company promises document quality comparable to that produced by Acrobat for dekstops.
The file conversion happens in the cloud using the same technology that powers the Web-based version of CreatePDF, which enables users to generate PDFs from their browser.
We can see this feature being useful in a number of professional scenarios. Anytime a report, contract or other work-related document needs to be transmitted as a PDF, this app can do it without the need to be in front of a desktop computer. Anybody doing more sophisticated layout and page design work, however, is still chained to a desktop for that workflow, so they'll have little reason to use mobile PDF creation tools like this.
CreatePDF is available for $9.99 in the App Store.