Rob "CmdrTaco" Malda has announced his resignation as editor-in-chief of Slashdot after 14 years and over 15,000 stories posted. In his farewell post, Malda cites "dramatic" changes to the Internet since Slashdot's inception. "For me," writes Malda, "the Slashdot of today is fused to the Slashdot of the past. This makes it really hard to objectively consider the future of the site. While my corporate overlords and I haven't seen eye to eye on every decision in the last decade, I am certain that Jeff Drobick and the other executives at Geeknet will do their best."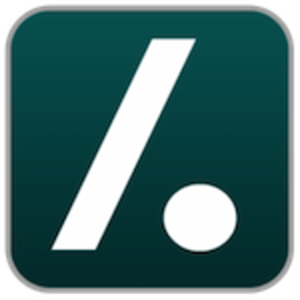 In its 14 years online under Malda's guidance, Slashdot has posted over 114,000 stories. On his website, Malda has written that typical Slashdot topics range from "Linux, Open Source Software, Legos, Games, Star Wars, Science [and] Technology." The impact of Slashdot traffic was once so profound that the term "slashdotted" entered the lexicon to describe websites brought down by its awesome traffic referral power. But the dramatic changes Malda cites have affected the format of online stories as well as the content, and the shifts in activity to newer sites reflect a Slashdot community that is resistant to change.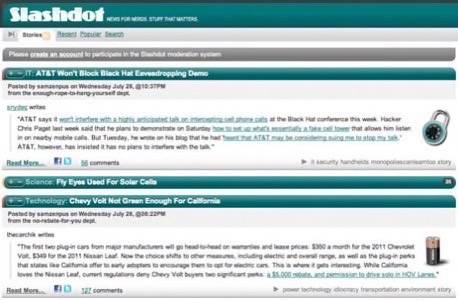 Slashdot has struggled to remain relevant across the Web as more mainstream communities like Digg, Hacker News, Reddit and StumbleUpon have taken over geek-news aggregation duties. But Slashdot's community has yet to be replicated on any of these upstart sites. "Slashdot is for nerds too nerdy to be called geeks," says ReadWriteWeb nerd-in-residence Tyler Gillies. It's "full of nerds," adds ReadWriteWeb's Marshall Kirkpatrick. "Real nerds."
The Community's Take on Slashdot

A year ago, when we began to notice a marked decline in traffic to ReadWriteWeb from Slashdot, we asked our readers via Twitter if they still check slashdot. Many said they had drastically cut back their visits in favor of other communities:
@peterc: "Still visit /. once a week or so but no longer contribute (used to be a heavy user). Use HN & Reddit mainly now, never Digg."
@jezlyn: "I haven't read /. in many years. Got tired of the snotty attitude and comment wars."
Others remained loyal, but they expressed frustration at Slashdot's slowness to embrace what freelance Web developer @pluc called "the realtime wave."
Still, there seems to be a certain je-ne-sais-quoi about Slashdot's community. "It continues to have a community feel that the other sites you mention do not have," said Adam Monago via Twitter. Monago feels that the new nerd aggregation sites "do not have [an] identifiable set of traits or ideals that bind their users in the same way as Slashdot." For his part, Malda is confident that this community will endure: "My old mantra: News for Nerds, Stuff that Matters still holds true here today. Nobody does it better."
Are you a Slashdot reader? How do you feel about CmdrTaco's departure? Let us know in the comments.