A Web publisher's choice of content management system could determine its relative visibility to its audience, especially those who frequent social networks. In last December's Water & Stone CMS market share report surveying some 4,200 sites using open source CMS, Drupal – the open source CMS platform for Linux and Windows – claimed a 13.6% share of the CMS market versus Joomla with about one-third and WordPress with one-fourth. But of the Facebook posts that lead readers to these sites, WordPress generated two-thirds of those posts.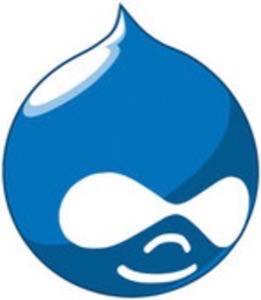 There needs to be more developer activity around Drupal if it's to gain sorely needed momentum. So in an effort to grow the Drupal ecosystem, principal commercial contributor Acquia today announced it will launch an Acquia Apps Market around Drupal applications and tools in Q4.
The new Apps Market will complement and extend Acquia's existing Cloud Hosting service, which was launched in late 2009. That platform supports what Acquia describes as "Drupal-as-a-Service," letting customers deploy the main package but extend and adapt it as necessary for their particular needs. The Apps Market will contain several of those tools, including spam blockers and performance optimization utilities.
But foremost among the tools being added to Acquia's cloud right away is a product called SEO Grader. Its developer is a consultant called Volacci led by Ben Finklea, author of the well-respected book Drupal 6 Search Engine Optimization. Finklea is keenly aware of the fact that Drupal sites' ability to promote themselves and integrate their content with social networks is sorely lacking, and advises his Drupal user clients that they need to be the ones taking charge of their promotional campaigns.
"As a Drupal site owner, you have the opportunity to position yourself as the best site available for the keywords people are searching for," Finklea writes in a sample chapter of his book, available from Packt Publishing. He demonstrates how to use the Top Searches module in Drupal, as well as such independent tools as Keyword Discovery. "The better you know your audience, the better you can guess what keywords they are typing in Google to find companies like yours."
SEO Grader promises to deliver an automated form of many of the analyses Finklea suggests in his book, including providing indexes for "crawlability" and "findability."