You would think that the name synonymous with the expansion of Linux into the enterprise would not be facing an issue of its own with migrating from Windows. But in its big push two years ago toward eventual parity with virtualization leader VMware, it acquired Qumranet, the maker of an open source hypervisor called KVM (Kernel-based Virtual Machine) that Red Hat desperately needed.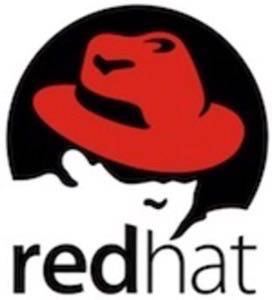 As it happened, the only management console that Qumranet had devised for KVM was based on Windows Server. With HP, IBM and Intel joining Red Hat in promoting KVM as an open source alternative to VMware, through last May's creation of the Open Virtualization Alliance, it would be nice if they didn't have a Windows Server dependency hanging over them. Today's long awaited announcement by Red Hat of the start of its Enterprise Virtualization (RHEV) 3.0 beta project signals the beginning of the end of Red Hat's brief foray into the realm of Windows management consoles.
Red Hat's announcement comes on the first day of the LinuxCon conference in Vancouver, where CEO Jim Whitehurst is scheduled to speak.
With version 3.0, the KVM kernel in RHEV moves to Red Hat Enterprise Linux 6, while the management console becomes a Java app running on JBoss Enterprise Application Platform. In the company's announcement today, senior director for virtualization Navin Thadhani stated the obvious: "One of the most significant new features of the release is the ability to deploy the management server on Linux, making it an ideal platform for customers moving away from proprietary solutions."
Now Red Hat and its OVA partners can concentrate their mutually stated goals, which include the development of a third-party ecosystem around the open source kernel. Although a Gartner report last May estimated KVM to have a less-than-1% market share compared to estimates that place VMware as high as 85% (Citrix would disagree), in truth, KVM hasn't truly premiered in its own target market due to the Windows dependency.
"All the OVA members have businesses that leverage open source solutions, including virtualization," reads the OVA mission statement. "Collaborating on a foundational infrastructure to provide a better experience for users will benefit all of our customers. More than a decade ago, many of these same companies began collaborating on Linux technology. That led to Linux improvements – which increased its adoption – and to better IT solutions for our customers. Attempting to differentiate in these areas would add little value and ultimately lead to fragmentation, something that's not good for members or their customers."
In a post to his personal blog last May, Toronto-based Linux consultant Neil Watson proclaimed that the Windows dependency created a kind of architectural knot that led to a single point of failure that not only led to security problems, but also prevented Red Hat from characterizing RHEV as highly available. In this market, "HA" is becoming as important as "HD" is for television. "Should it go down guests will continue to run but will not be highly available," Watson wrote.
Today, an IBM x3850 X5 cluster running RHEL 6.0 on the KVM kernel leads the latest SPECvirt performance benchmark tests, by a wide margin over clusters running VMware ESX and ESXi.