There is a middle ground in Google's acquisition of Motorola Mobility that is not just about just patents. It is not all about Google controlling its own original equipment manufacturer. Nor is it about solely defending the future of the Android ecosystem. This is about Google's standing in the mobile industry, the greater technology environment and its bottom line.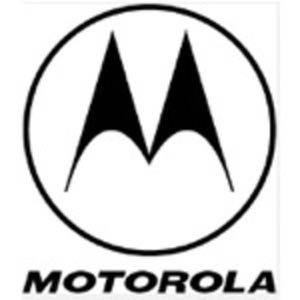 Google had very healthy second quarter earnings. Yet, it missed Wall Street expectations and the stock has taken a hit. Advertising accounted for 96% of Google's revenues, with near 66% of that on Google's own sites. Overall, Google's revenues were $6.82 billion. Google's investment in Android "is not material to the company" meaning that Google spends little on Android yet gets a decent return on its investment. Yet, there is a powder keg of money under Android and Google is seeing next to none of it in proportion to the ecosystem. So, Google needs to protect the future of Android for the value of mobile search it can advertise against. There are untold billions that Google could tap if it was more vertically integrated. Enter Motorola.
Google to Acquire Motorola, Android Ecosystem Shudders

Analysts: Android Development in a Less Open World After Google + Motorola
Defending Android & The Ecosystem
There is a patent war raging in the technology industry. Mobile is the forefront of the battlefield.
Google knows this and feels persecuted by it. In a blog post a couple of weeks ago, Google wrote about losing out on the Nortel patents to a group led by Microsoft, Apple and others. The going price for the patents was initially thought to be about $1 billion, yet the competition for the patents saw the final sale skyrocket to $4.5 billion. That is a hefty chunk of change, even for Google.
"We're not naive; technology is a tough and ever-changing industry and we work very hard to stay focused on our own business and make better products," wrote Dave Drummond, Google's chief legal officer. "But in this instance we thought it was important to speak out and make it clear that we're determined to preserve Android as a competitive choice for consumers, by stopping those who are trying to strangle it."
Motorola has 17,000 mobile patents, with 7,500 pending. The question that people have to ask is if Motorola Mobility (MMI), based on patents alone, is worth $12.5 billion. The acquisition price was near $40 a share, or a 63% markup from what MMI was trading for upon market close on Friday, Aug. 12.
The answer has to be no. If this was a pure patent play, Google would not have spent the time or money that it did to get MMI in pocket.
In the conference call, Drummond said "We think that protecting that [the Android] ecosystem is pro-competitive almost by definition."
This is surely a note to regulators in the U.S. and E.U. that are going to be taking a long, hard look at Google and Motorola. Google made sure that it got the rest of the major players in the Android OEM ecosystem on board with the acquisition before it was announced. The Google investor relationships page has some plastic quotes from Samsung, HTC, Sony Ericsson and LG leaders to roll out for the announcement.
Here they are:
"We welcome today's news, which demonstrates Google's deep commitment to defending Android, its partners, and the ecosystem," said J.K. Shin, president of Samsung's mobile division.

"I welcome Google's commitment to defending Android and its partners," said Bert Nordberg, president and CEO of Sony Ericsson.

"We welcome the news of today's acquisition, which demonstrates that Google is deeply committed to defending Android, its partners, and the entire ecosystem," Said Peter Chou, CEO of HTC.

"We welcome Google's commitment to defending Android and its partners," said Jong-Seok Park, president and CEO of LG's mobile division.
While those are some very nice canned answers by the major Android players that make a ton of money on the platform, they are a little too convenient (and similar) to be comfortable.
Forrester analyst John McCarthy notes that it is not as simple as it seems.
"The deal leaves Google in a very awkward position of being half-pregnant and trying to be a provider of an open source 'environment' while at the same time competing with its 'customers,'" McCarthy wrote in a blog post. "It also means that there are four integrated hardware/software offerings: Apple/iOS, HP/WebOS, RIM/QNX, and now Google/Motorola and potentially a 5th if this deal emboldens Microsoft to pull the trigger on the long-rumored full take over of Nokia. The Apple story of simplicity and focused innovation at the app level has won out over complexity and innovation at all levels."
Tristan Louis, an Internet pioneer and journalist, notes that there is very little downside for Google in purchasing Motorola. Motorola Mobility has near $3 billion in cash assets and makes about $3.3 billion a quarter. Louis notes that as a patent play (given the Nortel rate set in June), these patents come cheap.
Playing Against Android
Some question whether Google can tenably defend Android no matter what it does. A fair amount of Android code is based on Java, which is now controlled by Oracle after its acquisition of Sun Microsystems. Oracle wants to basically shut down Android, or at least take a large chunk of its profits from Google based on mobile search revenue.
Apple has been fighting Android by proxy, filing injunctions against Samsung in Australia and the European Union to keep the Samsung Galaxy Tab 10.1 off shelves. Apple is embroiled in patent litigation with nearly all the Android OEMs as well. Unlike Microsoft, which just wants a cut of the pie, Apple looks like it wants to keep Android from hitting store shelves in general. Apple has a right to be a touch ill at ease, especially when it comes to the tablet market. Though the iPhone is hugely popular, the Samsung Galaxy S has taken a significant amount of market share from Apple's popular device. With Samsung's strategy of supporting all carriers and standards and getting devices into every type of market vertical, Apple has to fear that the Galaxy Tab series will similarly cut into iPad sales.
Microsoft has been fighting the Android OEMs (and Google directly) over several issues, mobility included. Windows Phone has been a commercial flop since its release last November and Microsoft has to wait for Nokia to build a couple great devices before it can really see if it has something on its hands. There is a huge marketing blitz coming this holiday season for Windows Phone, similar to what Microsoft did with the Xbox, which eventually became profitable after years of Redmond fighting for market traction.
"If Microsoft passes on the Nokia aquisition, this deal could throw Windows Mobile a temporary life-line," McCarthy wrote. "Forrester can hear Steve Balmer and company pitching the Asian players on how Microsoft is the only hardware agnostic player left and that HTC, Samsung, and LG should increase their support for Windows Mobile as protection against Google favoring its own hardware play."
There is a Linux element that is playing against Android as well, or could be. As the FOSS Patents blog points out, there are potentially "thousands of people out there who could legally shake down Android device makers" because of disclosure of the GPLv2 license under which Linux is published. For more on that, head over to FOSS.
Being Greedy Does Not Mean Being Evil
Every time Google rocks the boat with an acquisition, the pundits come out of the woodwork and yell, "They are being evil! They said they were not going to be evil!"
It is getting kind of old.
What do companies do? They try to make money and grow. Google, fairly, creatively or not, has grown significantly and is moving aggressively into new market segments almost every month. The market has been fighting back for some time and the Nortel/Novell patent issues are only part of it.
Google is not being evil by purchasing MMI. Nor, as the company would want you to believe by rolling out its Android partners with nice things to say about "defending the ecosystem," is Google being entirely altruistic. The fact of the matter is that Google owns 43.4% of the smartphone market worldwide and that is split between five major vendors (Motorola being one) with a lot of smaller vendors doing well (Huawei, ZTE etc.).
Google is being greedy.
The best companies are greedy. It is a capitalist society and everybody is out for themselves. Google sees its future in mobile and in the cloud. Hence, it needs to defend its core mobile product in Android. Outside of Motorola, Google will fight for more patents that become available down the road. So will Apple, Microsoft and everybody who could possibly have a stake in the mobile ecosystem. Apple is greedy (for a lot of reasons outside of just patents) and so is Microsoft (ditto to Apple).
Apple is making billions upon billions of dollars through iOS. As one ReadWriteWeb employee pointed out today, Google looks to be trying to defend itself against the largest stockpile of cash in history. Apple is doing all of this by controlling only 18.2% of the smartphone market. The idea for Google is to grow Motorola so that it can control between 5% and 15% of the market for devices itself. This is completely reasonable, as we noted in our first post about Google/Motorola.
Good For Everybody? Bad For Everybody?
Outside of the AT&T/T-Mobile merger, this is the biggest thing to happen in the mobile market this year and probably since Android really started to rise in 2009 (sorry, Nokia/Microsoft, you just are not quite as big).
We will see how things shake out. Will the other Android OEMs, despite there current grinning expressions, take as kindly to this acquisition as Google would want everybody to believe? Is there an opening for Windows Phone as a "manufacturer agnostic" player to become the new Android?
How about new devices coming from Motorola, HTC, Samsung? Does Google drive up innovation through Motorola, forcing its partners to keep pace which would mean that Apple, HP, Microsoft, Nokia and everybody else would also have to accelerate innovation?
Or, does this kill Google? Is this too big a bet on a company that has been more or less failing since the Razr became outdated (regardless of the nominal success of the Droid series)?
Let us know in the comments what you think about the answers to these or any other questions surrounding Google's bid to protect the ecosystem, increase its bottom line and carve a significant niche for itself in the future of mobile.