Editor's note: This morning news broke that Google has acquired Motorola Mobility for $12.5 billion. The move is a fork for Google in that it is getting into the device business on a large scale for the first time in its history. The big discussion surrounds the fact that part of Google's acquisition of Motorola is to "defend Android" from patent lawsuits from the likes of Microsoft, Apple and others. Motorola has 17,000 mobile patents with another 7,500 pending. Google hopes to use those patents to protect Android and the entire ecosystem, including other Android original equipment manufacturers outside of Motorola, against attacks.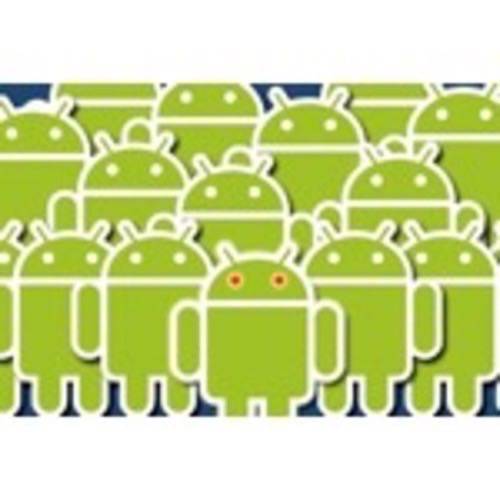 The transcript below provides the highlights from the conference call that Google and Motorola held this morning after the announcement. Questions from analysts and financial companies have been stripped so as to show the answers to pertinent issues from Google and Motorola.
Google to Acquire Motorola, Android Ecosystem Shudders

Patents, Partners & Capitalistic Greed: Factors That Led Google to Buy Motorola

Analysts: Android Development in a Less Open World After Google + Motorola
Larry Page – Google CEO
Opening Remarks
I'm very excited to announce that we have entered into an agreement to acquire Motorola Mobility this morning, an agreement that has been unanimously approved by both Boards. I believe the combination of the two companies is going to create tremendous shareholder value, drive great user experiences and accelerate innovation.
In May 2005 I met Andy Rubin for the first time. Andy had a crazy vision for the mobile industry. He wanted to align the standards across the mobile industry and the Internet. Andy felt that it was inefficient for each hardware manufacturer to have developed software constantly. Andy had a vision for an open-source platform that would accelerate the pace of innovation in the industry and deliver compelling user experiences.
That was just six years ago and Android is now one of the leading platforms in the industry. Andy has grown tremendously — or Android, I should say, has grown tremendously since its launch in November of 2007. More than 150 million Android devices have been activated worldwide through a network of 39 manufacturers, 231 carriers in 123 countries. And there's more than 550,000 Android devices are lit up every day, that's just amazing progress.
Turning our attention to Motorola Mobility, they have an amazing track record of over 80 years of innovation in communications technology and the development of intellectual property, which helped drive the remarkable revolution in mobile computing we are all enjoying today.
Motorola's innovation in the mobile space has led to a number of industry milestones, including the introduction of the world's first portable cell phone nearly 30 years ago and the StarTAC, the smallest and lightest phone on earth at the time of the launch.
Not long after the launch after Android Motorola Mobility had a new CEO and he got together with Andy and they shared a vision for the mobile industry. Sanjay made a big bet; he bet big on Android as the sole operating system across all of Motorola's smartphone and tablet devices. That bet has seen him transform Motorola Mobility into one of the leading Android smartphone developers in the world.
It's no secret that Web usage is increasingly shifting to mobile devices, a trend I expect to continue. With mobility continuing to take center stage in the computing revolution, the combination with Motorola is an extremely important event in Google's continuing evolution that will drive a lot of improvements in our ability to deliver great user experiences.
Motorola Mobility has a great team with experience in developing solutions for mobile computing and for the home devices market. I'm impressed by the transformation of Motorola Mobility that the team there has initiated. I think they have an exciting product roadmap, a strong vision for the future and are poised for growth.
I think there's an opportunity to accelerate innovation in the home business by working together with the cable and telco industry as we go through a transition to Internet protocol. Motorola also has a strong patent portfolio which will help protect Android from anti-competitive threats from Microsoft, Apple and other companies.
Many hardware partners have contributed to Android's success and we look forward to continuing our work with all of them on an equal basis to deliver outstanding user experiences. We built Android as an open-source platform and it will stay that way. We've committed to that since the formation of the Open Handset Alliance nearly four years ago. Our plan is that Motorola will remain a licensee of Android.
Having spoken to some of the key partners of the Android ecosystem, they share our enthusiasm for this combination. I'm really excited about the acquisition and the possibilities it opens up for the Android ecosystem. My intention is to work closely with the Motorola teams and let Sanjay and his management team drive the business, that way we can supercharge both the Android ecosystem as well as the Motorola business.
David Drummond – Google Senior Vice President and Chief Legal Officer
On Patents
We've been saying for some time that we intend to protect the Android ecosystem; it's under threat from some companies who are looking to use patents (technical difficulty).
And so I think while I'm not prepared to talk about specific strategies, we think that combining with Motorola and having that kind of a patent portfolio, which Sanjay can talk about in a moment, to protect the ecosystem is a good thing.
Sanjay Jha – Motorola Mobility Chairman & CEO
On Patents
Thanks, David. Just talking about the patent portfolio that we have here at Motorola Mobility, we have over 17,000 issued patents worldwide, we have on top of that over 7,500 patent applications in process. We have tremendous strength not only in wireless standards but also wireless non-essential patents which are the patents which are required to deliver competitive products in the marketplace. And as a result of the combination of these patents we believe we'll be able to provide much better support to the businesses at Motorola Mobility as well as support the Android ecosystem.
Andy Rubin – Google Senior Vice President of Mobile (Android Founder)
On Ecosystem
I spoke yesterday to I think it was the top five Android licensees and they all showed very enthusiastic support for the deal. Android obviously was born as an open platform; it doesn't make sense for it to be a single OEM. We want to go as wide as possible and obviously all of our existing OEM partners help make it what it is today.
Larry Page
On Ecosystem
I'm really excited about this deal and I think while there are competencies there that aren't core to us so, we're also — as I mentioned, we're operating — we'll plan to operate Motorola Mobility as a separate business so that they have competency there.
And I'm really excited about protecting and supporting the Android ecosystem. And I think that their patent on Android two and a half years ago has really paid off and there's evidence from their success in the smartphone space.
And we really believe that Motorola Mobility has tremendous opportunity for growth and will really create a lot of value in the future.
And we really believe in the plans of the Motorola team, Sanjay and their vision for the future and really expect them to be successful. So I think this is a really unique opportunity and one that I'm tremendously excited about.
David Drummond
On Ecosystem
Sure, this is David. Look, I think that we've seen some very aggressive licensing demands in the Android ecosystem and we think this is a result of having the patent portfolio we'll be able to make sure that Android remains open and vibrant and the kind of platform that lots of companies can (technical difficulty).
Andy Rubin
On Motorola and Ecosystem
Thank you. Look, I mean, Motorola existed as one of the really, really early licensees of Android, they were a founding member of the Open Handset Alliance. After this transaction nothing changes, they're going to be a separate business and it's business as usual for Android. So I see it as basically protecting the ecosystem and extending it as well.
David Drummond
On Regulatory Concerns
Sure, this is David. On the first question, this is a transaction obviously given its size that will require regulatory approval and a number — certainly in the United States, certainly in Europe and possibly some other jurisdictions.
We're quite confident that this will be approved. We believe very strongly this is a pro-competitive transaction and there are lots of reasons for that. But a couple of them — Android has clearly added competition, innovation, increased user choice. We think that protecting that ecosystem is pro-competitive almost by definition.
This is not a horizontal transaction. Google has not materially been in the handset business, so we think there are — so this certainly doesn't draw those kinds of concerns and we certainly think this is a very competitive transaction.
In terms of the — you mentioned terms of the agreement. I think we'll be filing the agreement between Motorola and Google's public filings. We'll have the details of the agreement in those filings and those will be forthcoming shortly.
Andy Rubin
On Nexus Device Strategy and Ecosystem
Sure, and to add to Larry's points, we have this strategy where we have the Nexus program and we have this lead device strategy.
That strategy has worked quite well to help focus the team. What we do is we select each — around Christmas time of each year we select a manufacturer that we work very closely with to release a device in that time frame.
That includes also semiconductor companies and all the components that go in the device. And essentially the teams huddle together in one building, they jointly work on these development efforts, they go on for 12 — nine to 12 months and ultimately at the holiday season or right before it devices pop out that are based on the this effort.
We don't expect that to change at all. The acquisition is going to be run as a separate business; they will be part of that bidding process and part of that lead development process. And obviously Android remains open to other partners to use as they are today.
David Drummond
On Patent Defending
I think we've said for some time that we need to build our patent portfolio to make sure that Android and other businesses can be successful. So we will continue to do that.
Larry Page
Closing Remarks
Yes, absolutely. Thanks, Patrick. I think one thing I'd say is that we are really excited about this whole business and working with the Motorola team and all the employees and all the hard work there that's gone on over the years. And we at Google are very excited about this and I think the Motorola Mobility folks are as well and there's tremendous opportunity here.
Android is growing like crazy; we think that will benefit all partners in the Android ecosystem including Motorola. And we're very excited about those opportunities going forward. It really allows us to supercharge the whole Android ecosystem.
They made a great bet on Android that was really successful and that's made them the leading Android smartphone maker and we really believe that Motorola Mobility is poised for tremendous growth. And furthermore I'd say that the leading — they're a leading home devices maker, that's also a big opportunity. And we're working with them and the industry to really accelerate innovation.
So with that I want to thank everyone for joining us on such short notice and thank all of the employees at Motorola Mobility and at Google for all of their hard work and for all of you for spending time with us this morning.