Back when the United States was born, people who needed to do research would sometimes ride a horse for days to get to the nearest library. Today, the U.S. Library of Congress made its THOMAS website for information about legislative activity updatable by tweet. We are truly living in the future.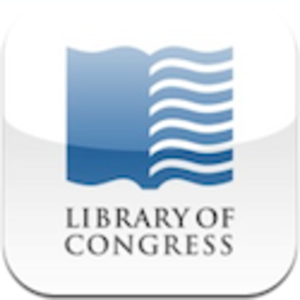 There may be millions of webpages around the Internet that display a widget of recent Tweets, but when the Library of Congress does it, I think that's notable because of the organization's prominence, its public role and its complicated relationship with transparency. "One of our goals with the Twitter account is to provide timely alerts about legislative developments and, with this change, now we can do that directly from the homepage," explained Andrew Weber, Senior Legal Information Analyst at the Library of Congress this morning, in a post on the Library's blog.
The Library of Congress has big goals for Twitter, including the creation of a research archive of all the tweets ever tweeted. That project has faced critical questions since it first saw the light of day, but the recent announcement that Twitter's official tweet reselling partner Gnip would populate the Library's archive makes the effort feel all the more realistic.
There's something a little funny about seeing a Twitter widget on the front page of the THOMAS site, but it sure does get the job done. It's not Facebook, Google Plus or the open-source, federated service Status dot net (wouldn't that be nice to see). No, it's a microblogging service now extensively owned by a sprawling Russian investment group that was used. I guess you've got to go where the people are. Hey, I love Twitter as much as the next person.
The Library of Congress, believe it or not, has not in all cases always been so interested in transparent communication with its constituents. In early 2009, back before Wikileaks was famous for leaking diplomatic cables, the organization leaked what it said was a billion dollars worth of research reports from the Library's Congressional Research Service. Public release of those documents had allegedly been opposed on the grounds that it could cause "impairment of [congressional] member communication with constituents."
At press time, @ThomasDotGov has 5,508 followers on Twitter, now that I added one by following it myself. The account was created just three months ago.