LinkedIn shared its Q2 earnings today in its first earnings announcement as a public company. Usage numbers are up significantly, with 115.8 million members, up 61% from Q2 2010, and 81.8 million monthly unique visitors, 83% more than last year.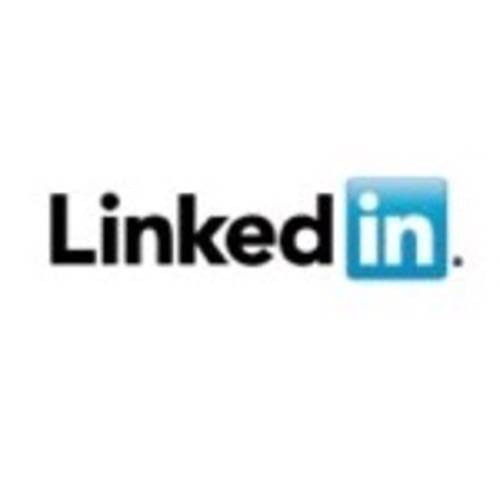 Net revenue growth was not as strong, but CEO Jeff Weiner says this is due to heavy reinvestment in the growth and development of the site. LinkedIn earned $4.5 million in net income this quarter, compared to $4.3 million last year, just a 5% increase. But their top-line revenue was up considerably, more than doubling since Q2 2010. Before costs, they pulled in $121 million last quarter.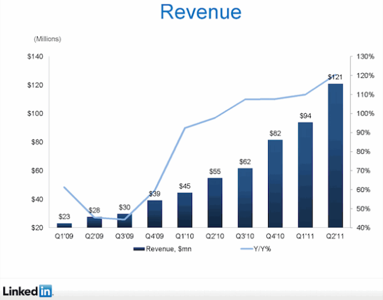 The earnings overview breaks down revenue among three essential products: premium subscriptions, marketing solutions and hiring solutions. Premium LinkedIn subscriptions, which give individual users access to more valuable information about activity in their professional networks, accounted for 20% of revenue, and this percentage has declined slightly for four quarters straight. Marketing solutions comprised 32% of earnings.
Hiring solutions became LinkedIn's most profitable product in Q1 2010, and that lead has grown wider over time. They're down 1% since last quarter, but hiring solutions still comprise 48% of LinkedIn's overall revenue. Their announcement last week of LinkedIn-powered job applications should bolster LinkedIn's position as a hiring solution.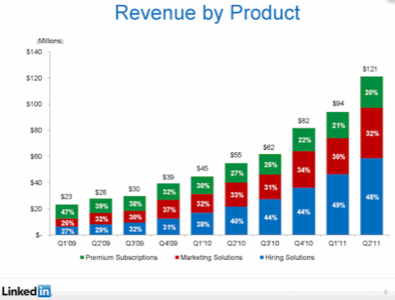 LinkedIn's Web traffic is great by any measure; it saw 7.1 billion page views in Q2, which is an 80% increase since 2010. But there seems to be a slight problem with sustained user engagement. The service boasts 115.8 million members now, but only 81.8 million people, 71% of members at the very most, visit the site once a month. Many of their newest initiatives seem aimed to address this issue.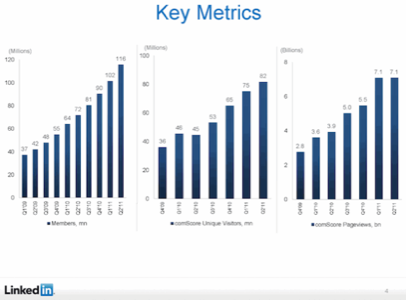 This year's launch of LinkedIn Today greatly expanded the amount of content available on the site and mobile apps, with news targeted by industry, and the company is constantly experimenting with new email formats and other engagement strategies. April's launch of the LinkedIn Share Button has already reached 100,000 sites. And Jeff Weiner has been open about his desire for the site to implement a Yammer-like enterprise chat/collaboration feature.
LinkedIn's next goal appears to be making the site and its services more indispensable to the workplace, both for job seekers and for the enterprise.
LinkedIn's First Earnings Announcement Deck, Q2 2011
View more presentations from