Location-based media company JiWire reports seeing increases in the sharing of and the demand for local deals, like those offered by Groupon, LivingSocial and others, since last quarter. According to data from a recent survey, sharing of deals has increased by 21% and demand is up 20% from Q1 2011.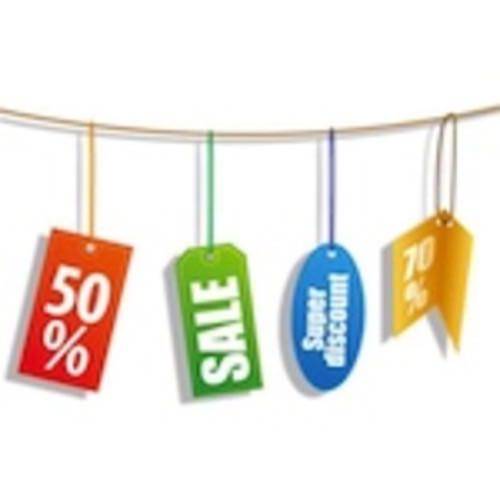 In addition, only 8% never buy local deals, up from 28% who said they never buy them just a few months ago.
JiWire has been tracking the adoption of deals among a segment of the population it calls the "on-the-go" audience, which consists of those using notebooks, tablets and smartphones outside of the home or workplace. So, to be clear, these are not universal trends. They only apply to the highly mobile user, who connects to the Internet, checks email or uses mobile applications while away from their home or office.
Still, that describes a large swath of the Internet-connected U.S. population today, and especially those participating in the local deals space. Simply put, the trends occurring within this audience are notable for the deals industry.
Increased Sharing
Since Q1, JiWire found that sharing local deals is up 21%. Now, 75% of the on-the-go audience are sharing deals regularly, the company says. The most popular way to share deals is email (35%), but word-of-mouth (19%) and Facebook (18%) are also regularly used.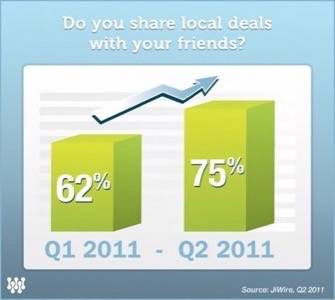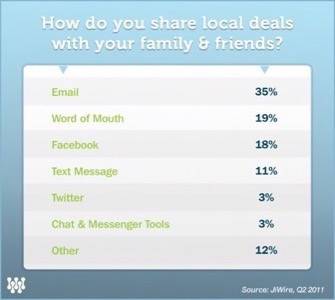 Demand for Deals Up, Too
Demand for deals has also increased over last quarter, says JiWire, with 28% of consumers now buying deals once per month, up from 20% in Q1. As noted above, only 8% say they never buy deals, a decrease from 28% a few months ago.
Women Prefer Less Expensive Deals than Men
78% of people spend an average of less than $50 on local deals these days, but when comparing trends between the male and female audiences, there are some differences. Women are more likely to spend less than $25 on deals, JiWire notes, while men will spend $25 to $50 on a deal.
Image credits: Lead image, Hudson Horizons; Charts: JiWire