Apple is now the largest supplier of smartphones across the globe, according to reports from research firms IDC and Strategy Analytics on second quarter device sales. Apple sold 20.3 million iPhones in the second quarter to jump Nokia to take the top spot with 18.5% of global market share. Samsung also overtook Nokia with 19.2 million smartphones shipped and 17.2% of the market ahead of Nokia's 15.2%.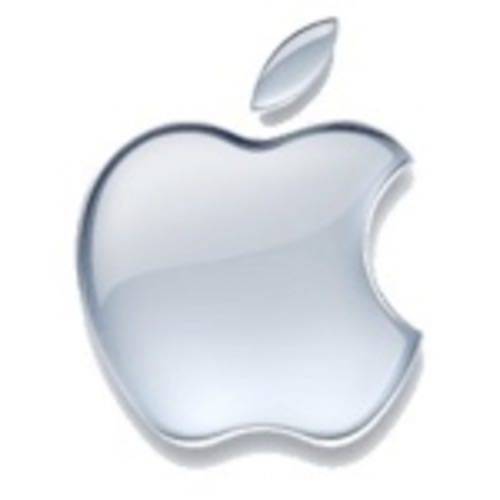 In the smartphone platform wars, Android led iOS and BlackBerry with around 36% of U.S. market share in April, according to comScore. Those numbers have held pretty steady in the three months since. Apple was second with 26% and the hemorrhaging of Research In Motion continued, falling 25.7%. In terms of manufacturers, Apple is the fourth largest supplier of cell phones (smart and feature) in the world with 5.6% of the market, behind Nokia (24.2%), Samsung (19.2%) and LG (6.8%). With the expected release of the iPhone 5 coming in the third quarter, Apple is looking to continue its rampage of the mobile market and put further distance between its competitors in the mobile marketplace.
The global mobile phone market grew 11.3% in the second quarter, which was actually down from IDC's predictions of 13.3% and well below the 16.8% growth in the first quarter of 2011. Yet, double-digit growth in an industry that is worth $1.2 trillion and makes up nearly 2% of the global gross domestic product is quite impressive, even if it has slowed in the recent quarter.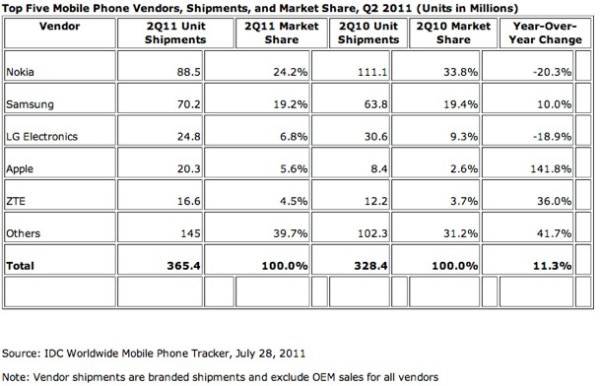 "For the overall market to grow by double digits year over year, despite the decline in feature phones, is testament to the strength of the global smartphone market," said Ramon Llamas, an IDC senior researcher, in a release.
Apple's sales were spurred along by the AT&T offering the iPhone 3GS for $49 and the release of the iPhone 4 by Verizon. The iPhone and the iPad now account for 70% of Apple's revenue.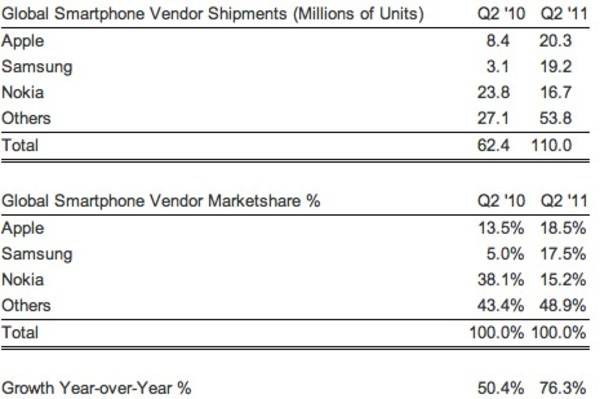 Source: Strategy Analytics
Samsung continues its rise as a smartphone powerhouse, the Android equivalent of Apple (Samsung does have its own smartphone platform with Badu). The Galaxy series has faired well across the globe and the Galaxy S II has already sold 5 million units, and it has not even been released in United States.
What do these numbers mean in the grand scheme of the Web? It means that many more consumers across the world are going to start interacting with the Internet in a way that they never had before. The smartphone market is nowhere near a saturation point, even in the U.S., so expect these types of numbers to continue for the quarters and years to come, with Apple the tip of the spear.