Designer consumer electronics company Jawbone announced this week a new product called UP, a wristband built using vibration and motion sensors. UP will track data about your eating, sleeping and activity patterns. The main point of interaction with that data will be a smartphone app, on iPhone or Android.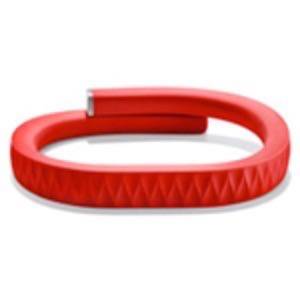 Health is one of the big emerging markets for the Internet of Things (IoT — when everyday things are connected to the Internet). While it may be a stretch to call people 'things,' there is a lot of benefit to be had in connecting the human body to the Web. Sensors, tiny computer chips that connect to the Internet, are the driver for much of the innovation happening around IoT. If this product by Jawbone takes off, it could join the smartphone and iPod as popular tech accessories that people carry around with them.
The sensors in the UP wristband will automatically log data about how much you've been sleeping and how much you've been moving. You'll log data about what you're eating into the smartphone app, with the help of food photos (presumably that will be a similar food matching process to an app like FoodSpotting).
Co.Design explains the process from there:
"Based on all that information, the smartphone program provides "nudges" meant to help you live healthier, day by day. For example, if you haven't slept much, when you wake up the app might suggest a high-protein breakfast and an extra glass of water."
I have Type 1 Diabetes, so this type of functionality sounds intriguing to me. Currently I use an iPhone app called Diamedic to track my blood sugar levels and insulin intake. However it's all manually entered data and I find it very difficult to estimate my sugar intake at times – for example when eating out. Sensors on my body would likely help me manage my food intake and energy levels.
While the UP isn't designed to support my particular use case (it's more suited to Type 2 Diabetics, who aren't insulin dependent and so they can actually cure the disease by better eating and exercise), it's certainly the type of functionality that will become increasingly important to anybody who needs to monitor their health.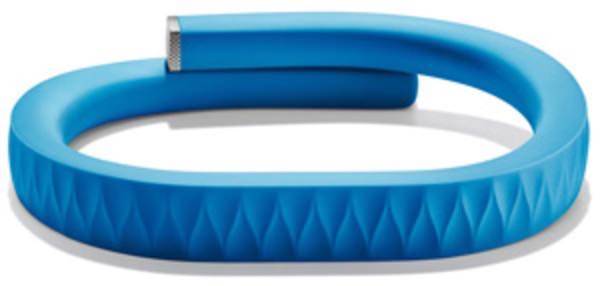 The question is whether a wristband, albeit one with a beautiful design, is going to be something people want to wear all of the time. That will be a challenge, however if any company can convince people to wear this accessory constantly it is Jawbone (well, Apple would be another one). That's because Jawbone is known for its beautifully designed Bluetooth headsets and speakers.
Probably the most similar sensor-based health product currently is Fitbit, which is a clip-on device. The UP aims to be more seamless than that. It will also come in a range of colors, so – despite Jawbone's denials on this point – there is a big fashion element to the UP. Basis is a wristwatch device also worth keeping an eye on.
Health blog mobihealthnews lists other devices it believes will be competitive to the UP, although they are mostly fitness products. I think UP is more focused on health monitoring, so the vision is bigger and (in my opinion) the opportunity larger.
Like Jawbone's bluetooth headset, the UP is a bodily accessory. This time it's one with a health focus instead of a communications or entertainment one. So it's a big step up for the company. But one that is very welcome, because we need consumer electronics companies to build health and other IoT products if this technology sector is going to take off.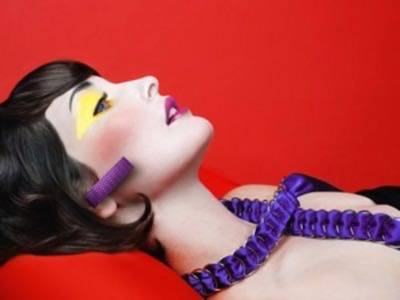 We've already seen large infrastructure and software companies get behind IoT – I profiled Verizon Wireless's activities in IoT yesterday – and now it's time for the consumer product companies to get behind it. So kudos to Jawbone for its forward thinking.
We don't yet know when the UP will be available or how much it will cost. Nevertheless, I foresee myself buying one. Will you?