Earlier this month Accellion has released Android and BlackBerry versions of their Mobile Apps suite that were previously available just for iOS devices. Like MobileEcho and Rover, they provide mechanisms for enterprise mobile users to securely exchange information and collaborate from their smartphones.



In addition to these clients, there is also a general Web client where you can access shared files, as you can see in the screengrab above.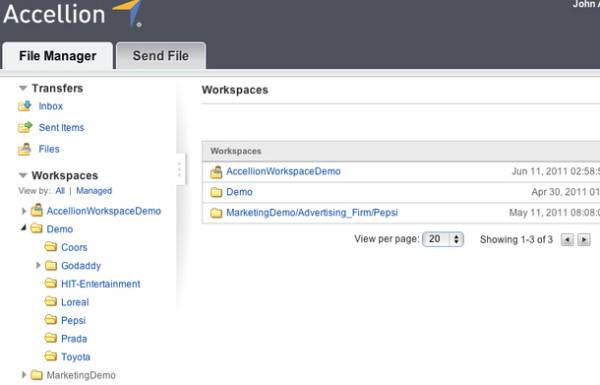 The Accellion app makes it easy to browse, view, share and send files from a phone, and comment and collaborate in real-time. Files smaller than 100 GB (although not sure anyone would want to download such a large file over the cellular network) are handled. All the apps are free, but you'll need an account with their service. This starts at $34.50 per user per month with a 10-user subscription minimum. You can find out more from Acellion's Web site here about the service.