The market for mobile application development services, which includes things like app creation, management, distribution and extension services, will grow to $100 billion by 2015, according to a new report from research2guidance. Currently, the number of applications developed by third parties is at 66%, but the analyst firm believes this will increase over the next few years as more companies want to publish for mobile, but don't have in-house resources to do so.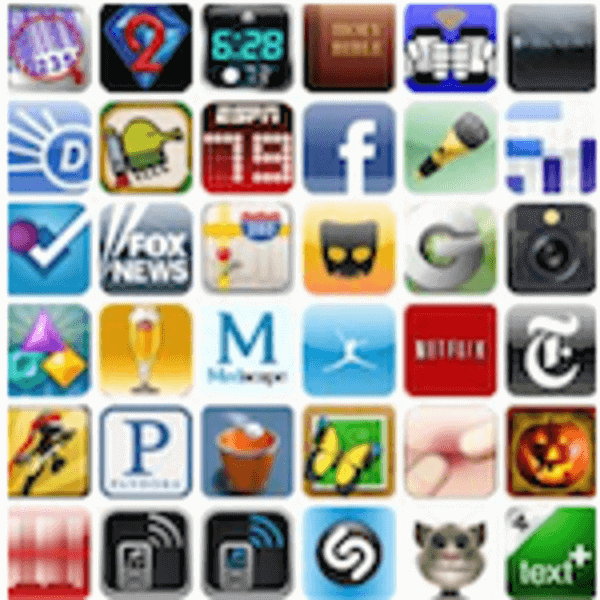 App Developers Turning Away from Independent Publishing to 3rd-Party Development
Most mobile application developers start off as independent publishers, but many are now turning to third-party application development. The change in the business model is due to the increased level of competition in the main app stores and the high failure rates in these crowded markets. Notes research2guidance analyst Ms. Egle Mikalajunaite, in the iTunes App Store, the top 10% of applications generate 80% of all downloads. You can extrapolate from there to begin the process of understanding what the failure rate (in terms of revenue) may be for the long tail of iOS app developers.
And there are a lot of developers, too – not just on iOS, but on all the major mobile platforms including Android, Windows Phone, Ovi and BlackBerry. The analyst firm says there are 140,000 unique publishers across these markets, which means the number of individual developers is even higher.
And for many of developers, third party development is simply becoming a more profitable business to be in.
3rd-Party Development Demand Highest in U.S.
Today, most application project revenue (i.e. 96-98%) comes from app creation services like concept creation, design and coding. By 2015, this percentage will lower to around 70%. App maintenance, analytics, distribution and extension services, however, only accounted for 2% of earnings as of 2010. By 2015, this will increase to around 30%.
Currently, the U.S. leads as the market where these third party services are seeing the most demand, but Western Europe is also a significant player. Emerging markets will grow over the next few years, as well, with India and China leading.
As of 2010, app development project revenue was $10.2 billion, and by 2015, research2guidance says it will reach $100.1 billion. This equates to a CAGR (compound annual growth rate) of 158%.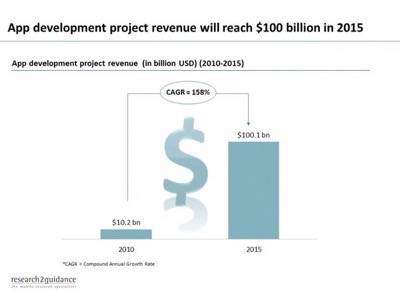 More details on this trend can be found in the full report here.