The newest release of the Feedly reader version may be one of the essential reading applications you can have for any of your devices. It is the power reader's reader and available today on any Android or iOS device you can find.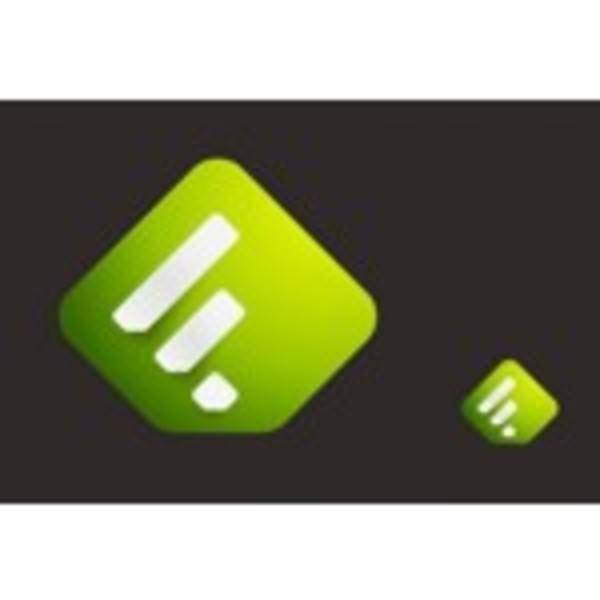 Feedly has been around for a while. As a browser extension to Chrome and Firefox, Feedly has been taking RSS feeds and Google Reader and turning them into a smart magazine start page since 2008. It made things simple and elegant and easy to navigate. The new mobile version of the mobile application attempts to bring that same functionality to your devices.
Feedly is not a social magazine for tablets the way Flipboard or Zite are. It does not build feeds from Twitter or Facebook. It does not crawl websites as Zite does. Feedly keeps to its roots as a pure reader built from an aggregation of RSS feeds, delivered elegantly and easy to use. The closest example to Feedly as a reader would probably be Pulse, which has great visual feeds and horizontal scrolling through sources. In comparison, Feedly is much more of a magazine application.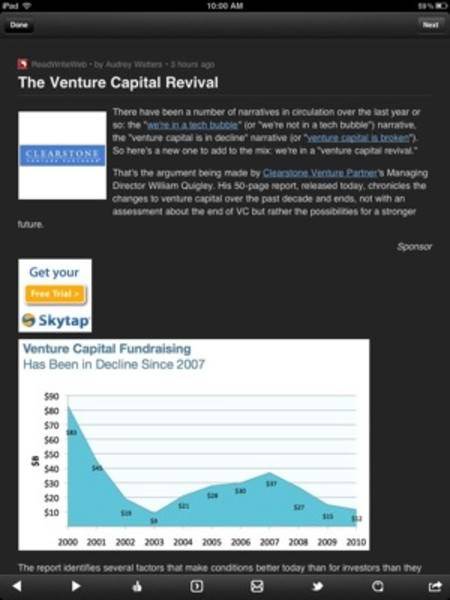 The layout of the app is simple. There is a small black bar on the bottom of the app that can control anything you want within the reader. You can Like, tweet, email, search directly from the app, copy article links or open in a browser from the bottom bar. One good function that we liked a lot was the inclusion of a button that will save articles to Instapaper or Read It Later. The tweet button has an automatic URL shortener, powered by Bit.ly.
In terms of user interface, Feedly for the iPad (where we tested it) has two choices – white background, black text or black background, white text. The ability to choose between on or the other is smart on Feedly's part. I prefer white text on black and found that the app was more enjoyable as a reader if I had the choice. You can scroll through articles from a source one by one with a swipe or through feeds on the browser page. One drawback is that the app is meant to run only in portrait mode which means if you are using it on a tablet you will not be able to use the standup option on your case.
Feedly is not going to run into any problems with publishers, the way Zite has. Since it is an RSS reader, it can bring in the ad stream of a blog or publisher through a partnership program the company has set up. In testing, multiple times we saw an ad spot within the reader that says "If you own this blog, contact us to enable your ad stream." Articles are rendered within the app with ads enabled and Feedly has held to the wishes of publishers who want their articles read in "web-only" mode.
Feedly may not be the most innovative or dynamic magazine application on the market. Flipboard is the leader in the category, Zite and Pulse both to fantastic apps in the mobile realm. In terms of functionality, simplicity and elegance, the Feedly reader can compete with anyone.