Miami University's Augmented Reality Research Group developed an Android app that helps librarians find mis-shelved books and determine where they should go. It's a simple idea, and one that could save librarians hours of drudgery (or cost many temps their jobs, but that's another story). Sounds a lot more useful than virtual mirrors for trying on sunglasses, doesn't it? As I've written before, I've long been of the mind that AR will be more useful in the workplace than as a consumer technology. And based on this poll, most of you can imagine uses for AR in your workplace. So when will we start seeing more business-focused AR?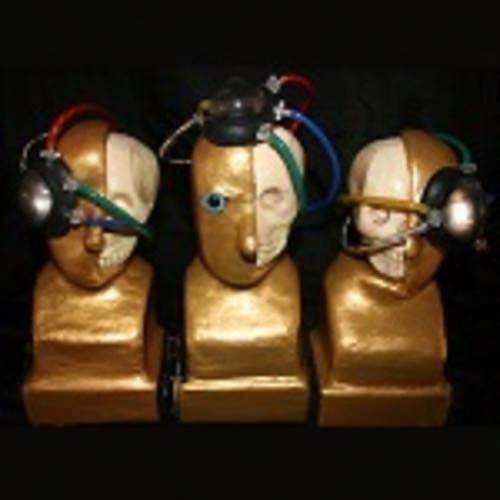 On May 17th and 18th, technology thinkers such as Jaron Lanier, Bruce Sterling, Vernor Vinge and Will Wright and many more and will gather at are2011 in Santa Clara, CA to discuss AR's present and future. Workplace AR will be among the topics discussed.
I won't be able to attend the event, but Sterling and Vinge were kind enough to share some thoughts on the future of AR in the workplace with us in advance of the event.
Business vs. Pleasure
I told Sterling and Vinge that I thought that apart from gaming, AR would be most useful to professionals. Yet the only widespread use of AR that I could think of outside of gaming and marketing is in the military. I asked Sterling and Vinge whether they thought AR would be more useful in the civilian workplace than in consumer technology. "The consumer coverage hasn't covered the most important applications in that domain either," Vinge said. "AR will be enormously useful in both domains, with the consumer end providing social acceptance and product pricing to further encourage workplace changes."
Sterling pointed out that "Every medium in a capitalist society has 'marketing gimmicks.' TV, cinema, Internet, newspapers, recorded music, even sci-fi novels have gimmicks. Even if AR gets terrifically good at doing something more serious, those marketing gimmicks are not going away."
Sterling also emphasized that AR needn't be a stand-alone industry. There's room for many technologies that apply the general idea of AR.
How AR Can Be Used in the Workplace
When asked about the state of workplace AR apps, Sterling said "It's a lot easier and cheaper just to paste-up a fun 'floatie' or augmented animation than it is to, say, carefully label all the oddly-shaped parts on an assembly line, or, worse yet, all the oddly-shaped parts inside a human being undergoing surgery." However, he did point to a couple companies industrial applications for AR: Metaio and Seac02. Vinge says he looks forward to the demos at are2011, suspecting that there will be some new applications we haven't heard of yet.

Demo of an anatomy app created by MetaverseOne. You can see more of this app in this video.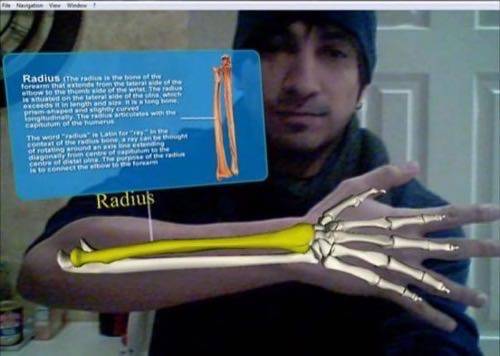 As to where AR will be most useful, Vinge suggests medicine, specifically endoscopic surgery, and high-tech equipment maintenance. For workers in the white collar world, Vinge says "AR lets the worker see the reality that is specifically important to the job at hand."
"The overlay capability is used in conjunction with all our databases and analysis and networking, and I think we shouldn't try to separate these things when we think of applications," Vinge says. "The combination eliminates much of what we currently regard as the back office. Where back office folks are still needed they may be like a real-time presence sitting virtually at the shoulder of front office people. The resulting front office is

magically effective."
What's Next?
What's holding AR back? Sterling says "It's just really hard to pin virtual imagery on real three-dimensional spaces in real-time. That's not a computationally trivial problem. Most AR devices and services we've seen to date are clumsy workarounds for a deep and thorny problem."
Vinge says there's a lack of "sufficiently accurate location and time information about the objects and people in the work/play space." He also says there need to be improvements in data processing and communications infrastructure to enable AR applications.
Vinge suggests AR developers focus on improving accuracy, as well as building APIs for their applications and working on the social acceptability of head-up displays.
Sterling has one other piece of advice for AR developers: "PaaaAAAArrrtaaay! If you can't have a good time with it now, you probably never will!"