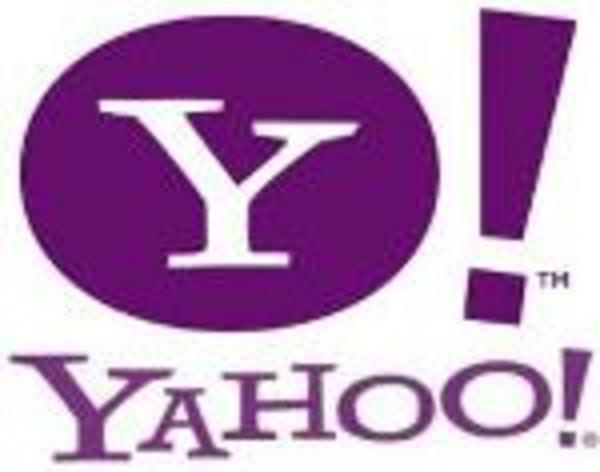 Yahoo announced today that it has purchased Palo Alto-based IntoNow, the television content identification platform and iOS application. When we wrote about Yahoo's new direction with Internet TV in January, we praised it as a paradigm shift. Similarly, we predicted that SoundPrint, the technology behind IntoNow, could act as a GPS for television content and change things drastically.
The pairing of these two companies could either be a big step for the next generation of Internet TV content and consumption or a big step backwards. Let's look at why Yahoo would buy a 12-week-old company for upwards of $20 or $30 million and what it could mean.
IntoNow uses its SoundPrint technology to let users point their iPhone at their screen and identify exactly what they're watching, whether a breaking news broadcast or a sitcom rerun from five years ago, simply by listening to the show's audio. It's an innovative way for users to identify content without having to "check in" or categorize the content on their own, and could provide a drastic shift in how users interact with television and other video content.
IntoNow is the Yin to Yahoo Connected TV's Yang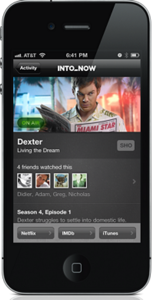 When we spoke with the IntoNow team in January, they made it clear that the real play with their company was the SoundPrint technology, which uses audio to identify live and rebroadcast television content within seconds. The IntoNow app was simply a good display of the potential of this technology, which in 12 weeks collected an impressive 600,000 users, with users tagging and average of 25,000 to 35,000 pieces of content daily.
The latest incarnation of Yahoo Connected TV tries to solve a similar problem – serving content to users according to what they're currently viewing. Yahoo's answer, however, took an opposite approach. Rather than letting users interact around a broad swath of content (IntoNow claimed more than 140 million minutes of broadcast television from across 130 channels at launch), Yahoo allowed broadcasters to choose specific shows on which content such as interactive polls, shopping capabilities and more could be attached.
So why would Yahoo want to buy IntoNow? It's the Yin to Yahoo's Yang. Instead of requiring publishers to identify individual pieces of content, they could add interactivity to these large swaths of content, as made identifiable using SoundPrint technology.
Whither The Democratizing Force of SoundPrint?
Here's the conundrum. As we noted at the time of IntoNow's launch, the SoundPrint technology could be a democratizing force for Internet TV developers:
[Yahoo Connected TV] allows broadcasters to display content on the screen for user interaction based upon what is currently playing. With Yahoo, however, the interactive content comes from the broadcaster only. It's a closed platform that's available only to paying, content-owning players.
SoundPrint, on the other hand, could put this power directly into the hands of the innovators – developers. It could give them the ability to create interaction around very specific content on a variety of devices.
Will Yahoo continue to provide SoundPrint as a service to developers? The IntoNow team told us that they plan on continuing with developing IntoNow and that, hopefully, SoundPrint could continue to serve as a platform for Internet TV developers.
"We're focused on making IntoNow grow. In particular, platforms like Android, iPad, Mac/PC and connected TV. Those are critical to us," they wrote in an email. "Soundprint will be leveraged across video for Yahoo although we don't have a complete view on it yet. Would like to see it go open but again it's early."
Yahoo + SoundPrint = Innovation?
Yahoo was already looking like an innovator in the Internet TV space and with this acquisition, we could see it complete the paradigm shift we saw with its existing Connected TV product. The addition of SoundPrint to Yahoo could make Yahoo Connected TV the only Internet TV service that allows users to interact with a broad selection of content, regardless of provider. Google TV provides this sort of connection, but only with Dish Network. SoundPrint, on the other hand, works with any video origin, whether live broadcast TV, Tivo'd content, or even YouTube videos.
The main question we have here, though, is whether or not Yahoo is truly the innovator the space needs. When we saw Yahoo's latest Connected TV implementation, we said we had one reservation: "Do we really want constant polls on our screen? Will the only real benefit be character context for your favorite sitcom and the ability to shop on the TV?" Take a look at Yahoo's vision, so far: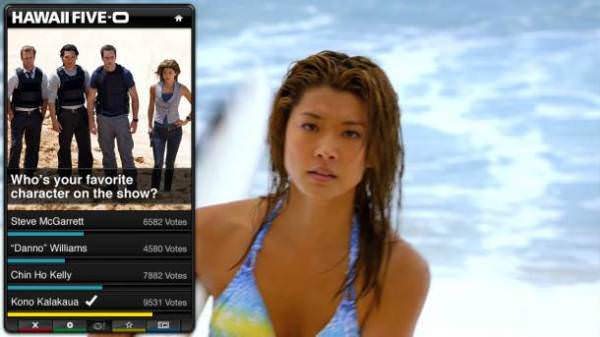 That's the thing right there. If Yahoo doesn't continue to offer the SoundPrint platform to developers, will it be able to fulfill its potential on its own? Or will we simply end up with more advertising, polls and shopping opportunities, when a whole world of contextual information is made possible with SoundPrint?