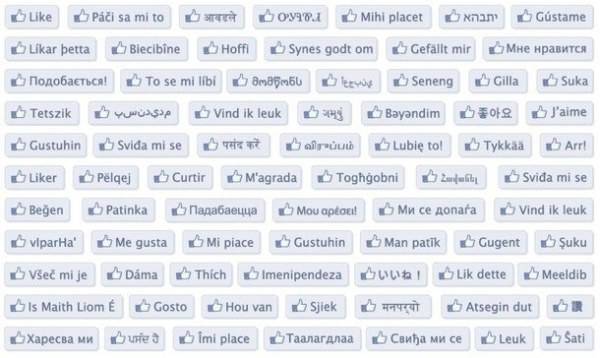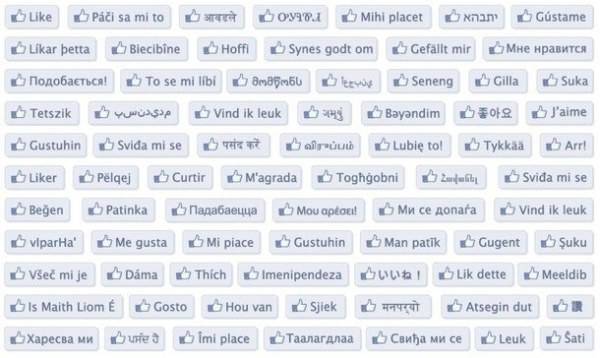 It was a year ago today – April 22, 2010 – that Facebook unveiled the Like button, the catalyst it uses to drive its now ubiquitous open social graph. The Like button has been integrated on more than 2.5 million websites with 250 million people engaging Facebook externally.
In a status update on (what else?) Facebook's own Facebook page, the company said that that 10,000 websites institute the Like button every day. As of 9:30 a.m. Pacific, the status update had received 66,905 likes and 8,739 comments, with a lot of it in the form of general gibberish or completely off-topic to the Like button's year anniversary.
We contacted Facebook for some stats on the Like button and platform engagement. Here is what they sent back:
Within the first three weeks of launching the Like button last April, more than 50,000 websites had added it. Now, since launching…
10,000 websites integrate with Facebook each day.
More than 250 million people engage with Facebook on external websites
More than 2.5 million websites have integrated with Facebook (including over 80 of comScore's U.S. Top 100 websites and over half of comScore's Global Top 100 websites)
Facebook is integrated with the largest US comScore Media properties including: the Top 10 Sports properties; 9 of the Top 10 News/Information properties; 9 of the Top 10 Entertainment properties
18 of the top 25 Comscore U.S. retail sites use Facebook
Over half of the 25 fastest growing Comscore U.S. retail sites use Facebook
Media sites were among the first to adopt the Like button, and as a result see an increase in Facebook activity. The average media organization has seen a greater than 300% increase in referral traffic from Facebook since the beginning of 2010.