OK, we won't bore you by telling you what Node.js is again or why it's so dang hot.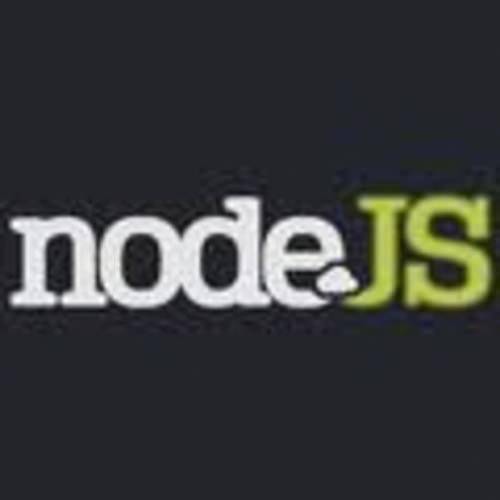 You want to learn Node.js? There's no completely finished Node.js book out there that we're aware of. But there's one complete book in rough draft form, two partial guides and several other great resources for learning Node.js.
No more excuses: Try Node.js for $0.02 or less in just a few minutes
No more excuses: Try Node.js for $0.02 or less in just a few minutes is a short tutorial from the developers of NowJS. It explains how to get a Node.js instance up and running in Amazon EC2. It's not meant to teach you how to use Node.js, just get you a working installation of it up quick.
It's especially useful if you're on Windows and don't want to try to use Node.js under Cygwin.
Up and Running With Node.js
Up and Running with Node.js by Tom Hughes-Croucher hasn't been officially released yet, but O'Reilly Media has released a free text preview of the book as part of its Open Feedback Publishing System. Hughes-Croucher is a developer advocate at Joyent, the sponsor company of Node.js. This book seems destined to become the definitive guide to Node.js.
Our previous coverage of the book is here.
The Node Beginner Book
The Node Beginner Book by by Manuel Kiessling is a new Node.js e-book. It's only about 40% done, and is actually more of a long tutorial than a book at this point.
Kiessling's work is aimed for developers "experienced with at least one object-oriented language like Ruby, Python, PHP or Java, only little experience with JavaScript, and completely new to node.js."
Felix's Node.js Guide
Felix's Node.js Guide got a lot of attention this week, particularly the Convincing The Boss section. The guide is a work in progress by Felix Geisendörfer, an early Node.js core contributor. At present, the sections are:
Node.js Beginner Guide
If you are new to node.js, this guide will take you from hello world to deploying your first app.
Node.js Style Guide
The general JavaScript style I recommend to use with node.js. A lot of this is personal preferences, but hopefully rather consistent.
Node.js Community Guide
Get to know some of the node.js community and find out where they hang out.
Node.js Convincing The Boss Guide
Find out where node.js makes sense, and how to get management to see the benefits.
Mastering Node
Mastering Node was one of the first e-books on Node.js, but it's also a work in progress. It's an open source book available from Github in PDF, ePub, HTML and Mobi formats. The last few sections are still incomplete.
The Official Node.js Documentation
If you really need answers about Node.js, you can always RTFM.
Bulletproof Node.js Coding
And finally, Bulletproof Node.js Coding is a concise but helpful collection of tips for Node.js programmers.
More Resources
You can also check out the sites Nodetuts and How to Node for shorter, more specific tutorials on a number of Node-related subjects.