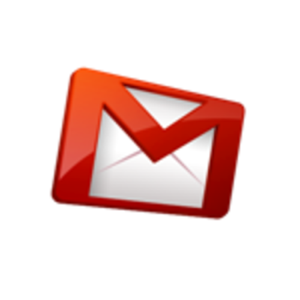 Gmail users, there's one less reason to use your iPhone mail app and one more reason to stick with the native Gmail mobile Web app. Google announced this morning that it began offering priority inbox for its mobile Web app to help users sort through the flood of email while on the go.
While Apple updated its mail app with iOS 4.0, the mobile Web version of Gmail has a couple of features – now Priority Inbox included among them – that should make you consider ditching the Mail app for good.
"If you've ever cursed a phone's tiny screen as utterly inadequate for sifting through an overflowing inbox you'll be pleased to hear that the Gmail mobile web app now supports Priority Inbox," wrote Nathan Bullock, a software engineer at Google, on the company's blog. "Priority Inbox helps combat information overload by automatically identifying your important messages so you can focus on those first. Until today it was only available on the desktop and Android devices."
As of today, your priority inbox is now available on iPhone via the web app. But why else should you stick with the web app and ditch iPhone's "Mail" app?
While "Mail" offers a constantly updated notification of new email, if you're a power Gmail user, it fails in most other respects. So why should you switch over the Gmail mobile Web app?
First, the Gmail app offers true threaded conversations, just the same as on the normal Gmail. You don't have to go from one message to another, but instead expand previous messages in line. It makes for a much more connected and seamless email experience. The app also provides full access to all of your "labels" (or "folders" as I still like to call them) and a search function that goes past the most recent 200 messages, or whatever number the Mail app defaults to storing on your phone. The Gmail app also allows you to do some Gmail specific actions, like archiving conversations, looking through your trash folder, and starring your emails to make sure they stand out.
And now, of course, Google's mobile website supports the Priority Inbox feature, which uses a number of indicators to help pick out email that will be important to you. It's a great brain-bandwidth saving tool that helps to make sure you don't miss out on the emails you need to read right away.
But wait, there's one big thing – Gmail isn't a happy little icon on your iPhone app screen. To do this, all you need to do is open up Gmail in Safari, tap on the button that looks like an arrow coming out of a box, and select "Add to Home Screen." Voilà ! Gmail is like a real, live app.
In the end, the main thing we're lacking is a notification for whenever you get a new email, but if you're anything like me, you don't need a notification. As a matter of fact, it's the first thing I turned off when I first got my iPhone. So, what do you think – will you stick with the native app or switch over to Gmail?