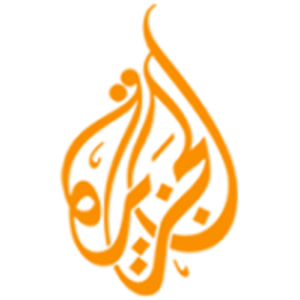 When protests erupted in Egypt nearly two weeks ago, the government's response was swift and all-encompassing – shut off all forms of communication. One media outlet rose from the ashes to provide consistent live coverage of the events in Egypt – Al-Jazeera. The only problem, however, is that the Qatar-based media outlet isn't available on most cable networks in the U.S. and the company wants to fix that.
Like other movements of its kind, and despite the Egyptian government's best efforts, the protests in Egypt gained traction on Twitter with hashtags like #jan25, #cairo, #mubarak and #egypt. Now, Al Jazeera has tried to leverage its visibility on Twitter with Promoted Tweets and a Promoted Trending Topic – #DemandAlJazeera – to get into one place that's harder to access than Egypt – U.S. TV markets.
Al Jazeera is actually the second media outlet to use a promoted trend or tweet. Last November, the Washington Post bough the hashtag #election on Election Day to promote its coverage. In this case, however, Al Jazeera isn't necessarily promoting its coverage. The coverage is ongoing. What Al Jazeera wants is entrance into a market that has largely shut it out for mostly unspecified reasons.
The Cold U.S. Shoulder
For the most part, the network is completely unavailable in the U.S. Last week, the network was picked up as a streaming channel on the Roku box, a device that streams Internet content on your TV screen. Otherwise, it's essentially absent from the U.S. media landscape. The New York Times' Brian Stetler recently queried the top 10 mainstream media companies in the U.S., from Comcast to Time Warner Cable to Cox to Dish Network, and got little more in response than standard boilerplate.
"We have no plans to carry Al Jazeera English on DIRECTV at this time," said DirecTV.
"We don't have a carriage agreement with Al Jazeera English, but our customers can view this programming for free online. We remain willing to talk with them, or any other programming provider, for carriage of their network," said Time Warner Cable.
So, We Should #DemandAlJazeera?
Over the past day, Al Jazeera has pushed the issue with its promoted trend and tweets like this, which reads "Like our coverage from #Egypt? Think we should be shown on US TV? It's time to #DemandAlJazeerahttp://aje.me/demandAJ."
The company has also organized 261 separate meet-ups on Meetup.com, explaining that "The past month has shown us something that America can no longer ignore: millions of Americans want to watch our channel and better understand our region, and too many are deprived of that opportunity."
Is It All About The Money?
Ed Borasky, a data scientist who does work in text mining, journalism and social media and frequent commenter on ReadWriteWeb, takes the media outlet to task for its use of hashtags, promoted accounts, tweets and trends, saying "This is about money, pure and simple. This is about closing sales."
Just in case nobody has reminded you of this lately, Al Jazeera and Twitter are both businesses. Twitter, the business, sold Al Jazeera, the business, advertising, just as they have sold advertising to Audi, Google and others recently. […] But in addition, Al Jazeera English is actively using Twitter's advertising mechanisms – Promoted Accounts and Promoted Tweets – to build a following on Twitter and market itself! Al Jazeera English has purchased Promoted Tweets on the major hashtags – #Egypt, #jan25, #Mubarak, #egipto – and other searches such as "Egypt" and "Mubarak" and even the names of some of the new cabinet ministers.
We asked Twitter about the sale of the trending topic and, while a company spokesperson said they don't divulge exact pricing, we were told that Al Jazeera is paying full price for the promotion.
Leveraging The Popularity of Evil Things for Good
Yesterday, clothing outlet Kenneth Cole tried to leverage the popularity of Egypt-related hashtags in a similar manner, tweeting "Millions are in uproar in #Cairo. Rumor is they heard our new spring collection is now available online at http://bit.ly/KCairo." Immediately, the company caught a lot of flack for the tweet and shortly after publicly apologized and pulled the tweet.
The difference in the two situations, we would think, is that Al Jazeera is trying to leverage the popularity of a specific event to gain entry into a market that has essentially shut it out. The end result might be similar to Kenneth Coles' desired outcome – increased sales – but it would come with the increased spread of information.
When you click on the link provided in Al Jazeera's promoted tweets, you're not taken to media coverage or a sales page. Instead, you're taken to a splash page where you can enter your zip code in order to send a form letter to your local cable provider, requesting the addition of Al Jazeera to the available channels. The letter reads as follows:
Available in more than 100 countries and nearly 140 million households around the world, Al Jazeera English is a valuable, award-winning network that provides unparalleled coverage of some of the most important- and under covered- regions in the world. As a subscriber to Comcast Communications in San Francisco, CA – I request that you add Al Jazeera English to your channel roster.
So, what do you think? Do you take issue with Al Jazeera's use of Promoted Tweets and Trends on Twitter to attempt to gain access into U.S. markets? Or do you fall on the side of "more voices are good voices," no matter the method? Can we look down on Kenneth Cole while praising Al Jazeera? I think so.