The RailsBridge Open Workshop project, which teaches web app development to programmers and non-programmers, has announced its 2011 schedule that'll include eight more of its popular free workshops for women.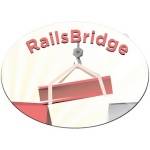 RailsBridge's workshops take place on a Friday evening and full-day Saturday, during which time participants learn how to develop a web app using the Ruby on Rails framework. Over the past year-and-a-half, the project has trained almost 600 people, nearly 500 of them women. RailsBridge hopes to expand further this year, with workshops in San Francisco, Seattle, and Chicago.
These workshops aren't women-only. Nonetheless, the outreach has been aimed at women, in order to help foster more gender diversity in the Rails community. Those efforts have been pretty successful, "moving the needle" as project co-founder Sarah Mei puts it, from 2% of the San Francisco Ruby on Rails community in January of 2009 to 18% in January 2010.
Mei says that she was initially concerned it might be difficult to convince women to participate in the workshops. "However, we soon learned that demand is not a problem." The first workshop the project offered filled up with a waiting list in less than 24 hours. And the first event this year, February 4 and 5 at Twitter headquarters in San Francisco, is full too. (There are still 7 workshops open for registration, but sign up or volunteer soon!)
"The workshop project is a key part of the ecosystem that we are working to develop in open source, making it truly open to programmers and non-programmers of any background," says RailsBridge's president Sarah Allen. The mission of RailsBridge, says Allen, is to bridge the gap from aspiring developer to contributing open source community member through mentoring, teaching and writing.