At last week's annual Consumer Electronics Show (CES 2011) in Las Vegas, if there was any obvious industry trend, it was this: Android is everywhere. From smartphones to tablets and even TVs, the mobile operating system was present in a number of the devices being showcased at this gadget-filled event. But which phones and tablets are really deserving of praise? Which ones stood out as moving the bar forward?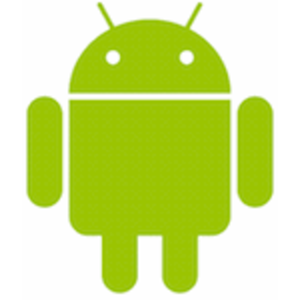 We'll take a look at some of our favorites from the show below.
1. Best New Tablet: Motorola Xoom
The Motorola Xoom, an Android tablet that will run Google's new tablet-only version of Android called "Honeycomb" already bests the current iPad in terms of technical specifications. It has not one, but two cameras – one rear and one front-facing (5-megapixel and 2-megapixel respectively), and a large 10-inch screen with a higher resolution than iPad (1280×800 compared with iPad's 1024×768). It also has a dual-core 1 GHz processor, HD support with an HDMI-out port, Wi-Fi and 3G support from Verizon Wireless, is upgradable to 4G LTE support in the future and supports Adobe Flash.
As for that last one, you may or may not see it as a plus, depending on whether you think Flash is an outdated, buggy technology that deserves no place in our untethered, mobile Web future or a still-necessary tool for viewing a large amount of Web video.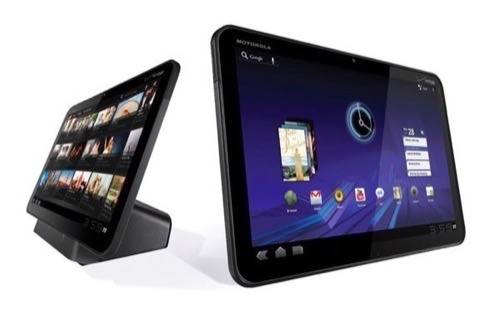 With Honeycomb, Google has introduced a number of features designed just for slates, including new 3D homescreen customizations, new richer and interactive widgets, video chat via Google Talk, access to Google eBooks, tabbed Web browsing, bookmark syncing and private browsing capabilities and improved multi-tasking.
Although the Xoom has not officially launched, it was name "Best in Show" by CNET and picked as the best, or among the best, tablets by Gizmodo, LaptopMag, PopSci, PCMag, BGR, Popular Mechanics, Techradar, Engadget and others. It's pretty safe to say that this tablet won CES.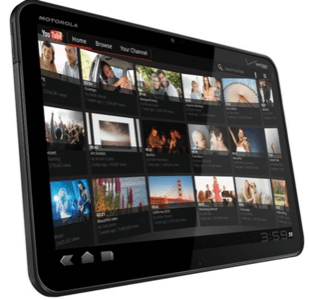 2. Best New Android Smartphones
This one was a lot tougher, because picking smartphones is a much more personal choice. Do you prefer a slide-out keyboard or an onscreen one, for example? Do you like the big screens found on many Android devices or do you want something smaller, that fits in your pocket?
For practical purposes, Verizon's new Motorola Droid Bionic is a solid choice. It's one of Verizon's new 4G (LTE) phones, announced alongside the HTC Thunderbolt, LG Revolution and Samsung 4G. Like the others, the Droid Bionic will run Android 2.2 (Froyo), has dual cameras (one front-facing VGA, 8-megapixel on rear), and a large capacitive touchscreen. But the Bionic's 4.3-inch screen is a bit better: offering a 540×960 resolution, its CPU is a speedy 1 GHz NVIDIA Tegra 2 dual-core processor, it has 512 MB of RAM, it lets you do Skype video chatting and has something called "mirror mode" which allows you to simultaneously stream video to the TV and on the device itself.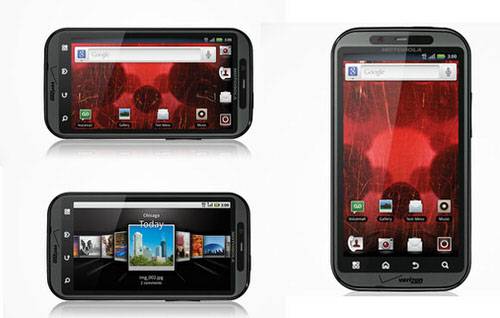 However, it's hard to not give extra points to the Motorola Atrix 4G, just for thinking out of the box. Also a Tegra 2-powered phone, this AT&T/Bell Mobility/Orange UK device offers a 4-inch display with a 960×540 resolution, 1 GB of RAM, with support for up to 48 GB of storage, and a powerful 1930 mAh battery, like the Bionic. It also has dual cameras (one VGA, one 5-megapixel), 720p video capture, HD playback and a fingerprint reader.
What makes this device so unique, though, is its ability to run in "Webtop" mode where it connects via an HDMI cable to a 2.4-pound laptop computer that offers an 11.6-inch screen, trackpad, and real hardware keyboard. It's a phone that's also a notebook PC! Once attached, you can use your phone from your "computer" (really, it's just a shell) to run apps (in a window), play games, make calls, send instant messages, surf the Web in a full-sized version of the Firefox browser and as a bonus, your phone will charge while plugged in.
Alternately, you can plug your phone into the HD Multimedia Dock, which offers 3 USB ports and an HDMI port, which lets you use the Atrix connect to an HDTV, for example, or connect to a keyboard, mouse, speakers and HDMI-compatible monitor at your desk.
3. Android TV
Forget Google TV, try Android TV! OK, maybe not. It's far too early to call this the "best of CES" (oops, headline edit?), but it's definitely interesting.
While not ready for primetime, the 32-inch RCA RLC3291 TV runs a skinned version of Android (2.2), including a few apps like a weather widget and Picasa for now, though app icons for Facebook and YouTube were present as well. The TV supports Flash and offers remote-friendly navigation, too.
Although still in development, RCA was telling press the TV would launch in April 2011. We'll reserve judgement until then.
Image credit: Engadget