During Samsung's keynote address at yesterday's Consumer Electronics Show (CES 2011) in Las Vegas, Hulu CEO Jason Kilar joined Samsung U.S. President Tim Baxter on stage to announce that Hulu Plus, the premium version of the streaming service for TV and movies, will be coming to Android devices in the near future.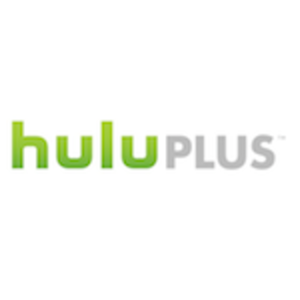 The app was then demonstrated, in complete, running on a Samsung Galaxy S phone.
Unfortunately, Kilar did not provide an actual launch date for the Android version of the application, which already exists in iOS format for iPhone, iPad and iPod Touch users. A company blog post only says that it will arrive "in the coming months" on "select Android devices." (Samsung devices, perhaps?)
Hulu Plus on Android: This Could be Big!
An Android app will be an important launch for the streaming service, a coalition between Hollywood studios and jointly owned by NBC Universal, News Corp., The Walt Disney Company and Providence Equity Partners, a private equity firm that invested in Hulu in 2009.
On the desktop, Hulu had long been a free, ad-supported service, but in November 2010, it officially launched a premium version called Hulu Plus (previously in a closed beta), which offers back-catalog episodes of many popular shows. The service was available for $9.99 a month at the time. As Hulu continued to fight fierce competition from Netflix and find the sweet spot in its pricing, the company soon lowered Hulu Plus to $7.99 a month only weeks after its launch.
Hulu Plus is now available on a number of devices, including desktop computers, iOS devices, as mentioned above, a wide range of TVs, Blu-ray players and media center boxes, plus gaming consoles like the Sony Playstation 3 and Xbox 360.
Hulu Plus vs. Netflix: Who Will Reach Android First?
So why is Hulu Plus' Android debut so important? For two reasons: one, it may beat Netflix to the Android platform, and two, Android users are without a iTunes-like ecosystem of professional, Hollywood-produced content.
?Netflix, Hulu's top competitor to date, offers streaming movies and TV shows to its subscribers, also on a wide range of devices, including the iPad and iPhone. It, however, has not made it to Android as of yet. According to a November post on the Netflix company blog, the Android platform is simply not secure enough for the content protection required by the Hollywood studios.
"The hurdle has been the lack of a generic and complete platform security and content protection mechanism available for Android," said Netflix's Greg Peters of its product development division. "The same security issues that have led to piracy concerns on the Android platform have made it difficult for us to secure a common Digital Rights Management (DRM) system on these devices."
No doubt Hulu Plus has those same concerns as it too must cater to Hollywood's overly-paranoid demands for content protection. (If Hollywood isn't convinced by iTunes that providing people an affordable, easy alternative to piracy opens up wallets, then nothing will.)
But will Hulu find a technical solution to the Android problem before Netflix does?
More recently, Netflix announced it was working on an HTML5 initiative. (HTML is the markup language used on the Web. The newest revision, HTML5, includes a <video> tag for streaming videos, something that was not available previously.) If Netflix is waiting for the community to resolve the complex issues relating to the still-not-standarized use of the <video> tag before launching an Android-compatible, Web-enabled version of the service, it could give Hulu Plus the edge it needs to grab a large part of the Android audience.
Android is a Large Market
Android, now powering more Americans' smartphones than Apple is with iPhone, according to recent statistics from comScore, currently makes up 26% of the 61.5 million smartphone users in the U.S. while iPhone accounts for 25%.
Despite its growing popularity, Android is, for now, just an operating system. It does not bundle with it a marketplace for music, TV and movies as iTunes provides for its users. (Although, on the music front at least, that will soon change with the launch of Google Music, expected this year).
Instead, Android users are left on their own, to essentially manage their own collection of previously acquired – and perhaps pirated – media through the use of third-party clients like DoubleTwist, for example. Outside of a very small handful of apps (e.g. mSpot, TV.com and someone please tell me what's going on with Samsung Media Hub!), there is a general lack of Hollywood content available to Android users. Without apps or an iTunes-like alternative, a service like Hulu Plus could easily gain traction. Even more so if Netflix isn't present.