At the end of every year, ReadWriteWeb reviews the progress (or otherwise) of big Internet organizations and names one of them our 'Best BigCo.' We started this tradition in 2004, making this the 7th year. In 2009 it was Google, thanks to Chrome, Android and other advancements. In 2008 we chose Apple, due largely to the iPhone and App Store. Facebook won in 2007, Google in 2006, Yahoo! in 2005, and Google got the inaugural honor in 2004.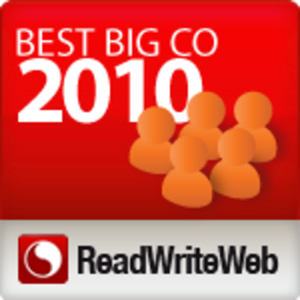 We first honored Facebook with Best BigCo in 2007, due to the launch that year of its development platform. Over 2010, Facebook has gone to a whole other level. It experienced astounding user growth and shut out all competition as an all-purpose social network. For this reason, Facebook is ReadWriteWeb's Best BigCo of 2010.
Facebook passed 400 million active users in February and continued its ascent throughout the year. As at date of writing, Facebook boasts more than 500 million active users, half of whom log on to Facebook on any given day. The average user has 130 friends and, in aggregate, Facebook users spend "over 700 billion minutes per month" on the site. In November, Hitwise reported that Facebook gets nearly 25% of page views in the United States.

With such scale, Facebook hasn't been without its controversies. The biggest in 2010 was a significant change to privacy settings, which Facebook announced right at the end of last year. Previously, most of a user's information was private by default. But heading into 2010, a large swath of the average Facebook user's data was made public: name, profile photo, gender, current city, networks, friends list, and all of the pages they subscribe to. Later, in May, Facebook reluctantly reversed some of those changes – but the
default setting for most content published on Facebook remains public.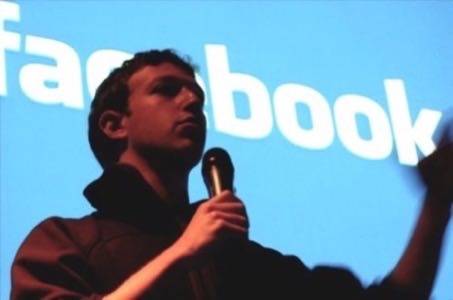 Despite concerns ranging from privacy to de-emphasizing third party content, Facebook is a source of joy for many millions of people. It helps keep families and friends stay connected, enables users to track news from their social network, keeps people amused with games, and much more. In 2010, there was no other Internet company as influential as Facebook.
Runners-Up: Apple, Google
After winning Best BigCo in 2008, Apple was a runner-up last year and has been very impressive again in 2010. The launch of the iPad was the highlight – another groundbreaking consumer Internet device that re-defined a market! Apple also released a new version of the iPhone this year, along with improvements to its iPhone OS such as multi-tasking. The new phone had technical issues with the antenna, but still sold extremely well.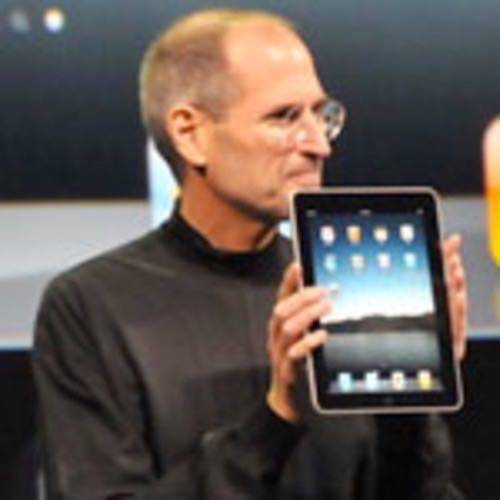 Apple's App Store continued to dominate the mobile app market in 2010, although the Android marketplace is catching up. Overall, another great year for Steve Jobs and co.
Google has won our BigCo award 3 times over 7 years and never fails to impress. This year Google made great strides in the all-important mobile market, with Android making up ground on iPhone. It continued to dominate search, despite a big marketing push from Microsoft's Bing. Google showed that it can still innovate in search, with enhancements such as Instant Search. It also made progress in key markets such as enterprise (with Google Apps) and Internet TV (with Google TV).

Things didn't go all Google's way this year, however. Its innovative Wave product was farmed out as an open source project, the launch of a social media tracking service called Google Buzz was a flub, and Google had many critics in the privacy debate (for Google Street View in particular). Overall though, it was a strong year for Google – albeit with some speed wobbles.
Honorable Mentions
ReadWriteWeb's 2010 In Review:
Several big Internet companies had solid years and successful products in certain categories. Microsoft made progress with its search engine Bing and created a highly popular new gaming system called Kinect. Amazon continued to dominate the eReader and eBook market, and Twitter established itself in the mainstream as a source of breaking news.
Several traditional computing companies positioned themselves well on the Internet this year. HP and IBM both put resourcing behind the Internet of Things. Chip maker Intel made cloud computing a focus this year and also bought McAfee. It was a strong year too for Salesforce.com – its enterprise collaboration product Chatter was among our Top 10 Enterprise Products of 2010.
Also Rans
We won't go into too much detail with the 'also rans.' It was another disappointing year for both Yahoo! and eBay. It may be unfair to lump AOL, Adobe and Mozilla into this bucket, yet each of them struggled to make an impact with their various Web products.
Poll: Have Your Say
There you have it, ReadWriteWeb's Best BigCo of 2010 is Facebook. You don't have to agree with us, let us know in the poll below which 3 BigCos impressed you the most this year!
Photo: Mark Zuckerberg, by Andrew Feinberg