Success Factors is making a big play into the business intelligence market with its acquisition of YouCalc, a SaaS service out of Denmark for doing analytics across multiple applications, including Google Analytics, Mailchimp and Salesforce.com.

The move heightens competitiveness in the fast growing market for SaaS analytics. And it highlights the marked improvements that have come in the past year, thanks in large part due to the innovations made by SaaS providers.
YouCalc is a case in point. The company has developed an application that performs analytics for multiple SaaS applications. It integrates with any application that have a REST or SOAP API.
The ease-of-use is compelling. For example, YouCalc features about 20 apps you can use with Google Analytics. You can embed the apps; view on a unique web address or see it in Google Apps or as a Google Gadget.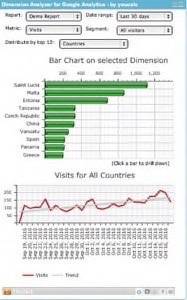 You may also build your own app.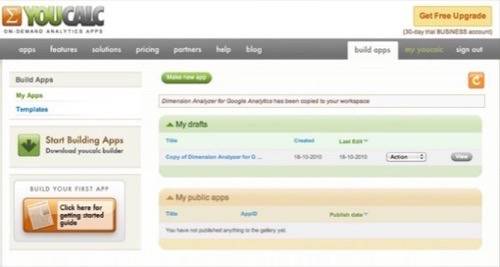 Success Factors will roll out the service in 2011 with select customers. "Calculator in the Cloud," will be a service for providing employees with the ability to do real-time analytics on data pulled from the Success Factors platform and third-party applications.
It is the data visualization that makes YouCalc so compelling. To act on real-time data requires some form of data visualization. For most that means easy-to-read charts and graphics. YouCalc provides that in a simple, dashboard style environment.
This is a big win for Success Factors. It's the second smart acquisition we've seen from the company in the past year. In CubeTree, Success Factors acquired a world-class activity stream and contact management technology. YouCalc provides a world-class real-time analytics platform.
YouCalc is unique as it opens Success Factors to multiple SaaS platforms that can be integrated with it platform That's a potent combination, meaning more competition in the already fierce SaaS marketplace.
It further mean deeper competition for SaaS providers that provide business intelligence services. These include a host of smaller companies such as 1010data, Kognitio and Birst just to name a few.