If you mainly rely on an automobile to get around, ask yourself this question: What kind of improvements to public transit or new service offerings would make me go car-less? A public transit mobile app with real-time, open data available? A city-wide bike-sharing program? A more efficient ride-sharing community? How about something as basic as bike-friendly buses?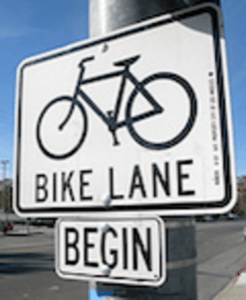 Latitude (who recently partnered with RWW on the Children's "Future Requests" for Computer and the Internet study) is conducting a new study to investigate how cities, transportation providers and technology companies can use Web, mobile, real-time, and location-aware technologies to improve transportation modes so that they work together as a fluid system, adding value to individuals' lives.
Participate in the Tech for Transit: Designing a Future System study
If you would like to participate in this study, click here. Please allot 5-10 minutes to take a short, online screener. Deadline to submit: October 20th.
Owning a Car Ain't So Great Anyways
Transportation is an essential part of human life; it influences where we live, when we socialize, where we work, our personal finances, and our general quality of life on a day-to-day basis. It also has an enormous impact on the environment – automobile emissions represent a leading cause of global warming. What's more, owning a car is sometimes a hassle instead of a benefit, and it costs a bundle.
In fact, one participant in Latitude's recent The New Sharing Economy study (in collaboration with Shareable Magazine) noted "the absurdity of owning something large and relatively expensive that just sits around." Giving up ownership to join a car-sharing program." She benefitted by "getting great exercise, reducing my carbon emissions, and making something available to someone who really needed it when I did not."
Car-sharing services and green car companies have made worthy progress to minimize the various downsides of car ownership, but there are significant, untapped opportunities for alternate (non-automobile) transit options to improve our everyday experiences and spare the environment.
Central Study Questions:
What are the various options for alternative (more sustainable) transportation these days, and how can cities encourage people to use them?
What role can Web, mobile, real-time, and location-aware technologies play in improving transit experiences?
How we can better design various transportion modes to function together, creating a fully integrated and more intelligent system of transportation?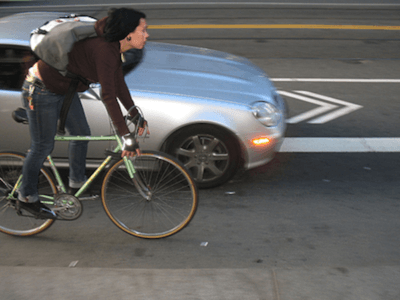 The Gist
Selected participants living and working in the Boston or San Francisco metro areas will agree not to use their cars at all for one week(Mon., 11/1 – Sun., 11/7); instead, they'll have to rely on alternate transportation options (like walking, biking, public transportation, ride-sharing, etc.) – not to mention their own creativity and resourcefulness – to get around. Latitude will collect their experiences, frustrations and innovative suggestions to learn more about how we could all experience transit as a more practical, integrated and sustainable system. As with all Latitude 42 studies, results will be published openly at life-connected.com in the spirit of knowledge-sharing and opportunity discovery.
Why Participate?
1 in 10 chance to win an iPad (one participant from each city will receive an iPad)
Discover your city in new ways, and receive up to $100 in reimbursements for alternate (non-automobile) transportation costs (e.g. public transit passes, bike rentals, etc.)
Be featured in a publicized study!
Get to know your city better, and live a more sustainable lifestyle (at least for one week)
Requirements*
Must use a car regularly (no car-share members, sorry!)
Must live and work within either the Boston or San Francisco metro areas
Must be able to carry out normal, everyday activities without a car by using alternate transit methods (walking, biking, public transit, ride-sharing, etc. – anything but driving)
Must be available for the study (willing to not drive a car at all) from Monday, Nov. 1 – Sunday, Nov. 7
Must be willing to participate in surveys and interviews before, during and after the week of the study.
Must be willing to be featured in all study-related content – this may entail providing an appropriate headshot of yourself, capturing video documentary, and appearing in post-study interviews about the experience. (You may request that Latitude not publish your real name, but your likeness and any study/interview content – including video, audio, text – may be featured.*)
Got questions about participating? Email life-connected@latd.com.
Why Boston and San Francisco?
These two cities were chosen, in part, because of their recent work to improve transit in an innovative, tech-oriented, and open manner. Some recent developments include:
San Francisco
The city of San Francisco just broke ground (below) on a $4-billion Transbay Transit Center to connect eight Bay Area counties and the State of California through 11 transit systems: AC Transit, BART, Caltrain, Golden Gate Transit, Greyhound, Muni, SamTrans, WestCAT Lynx, Amtrak, Paratransit and future High Speed Rail from San Francisco to Los Angeles/Anaheim. Additionally, the project aims to "create a new neighborhood with homes, offices, parks and shops surrounding the new Transit Center."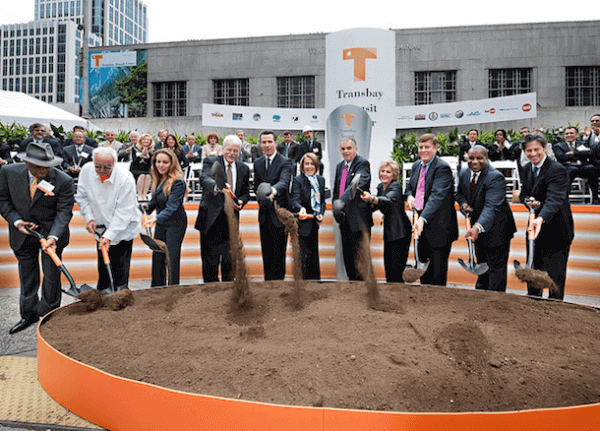 San Francisco is also implementing sophisticated technology solutions like "supply-and-demand," variable pricing for parking meters (SFPark) to improve traffic and parking conditions for drivers, and to discourage people from driving into urban areas that can easily be accessed through other means of transportation: "A network of wireless sensors let the city keep track of which parking spots are empty. If a particular block never has available spots, the city raises the meter rates until it does. In places where parking is plentiful, rates fall. As an added bonus, this information-age system lets residents check the rates and availability of parking online before deciding to drive."
Boston
Earlier this year, Boston's Livable Streets Alliance collaborated with MassDOT (Massachusetts Department of Transportation) on a "Transit 2.0" talk to discuss the city's open development initiatives – current successes and future plans – to make use of newly open data around public transportation. Thus far, MassDOT has placed special emphasis on creating mobile technologies to improve user experiences and increase usage of the city's bus, subway and commuter rail lines. (Livable Streets' calendar of community events is here.)
MassDOT Developers Presentation to the ABC TMA
In the past, Boston has been marked as a notoriously poor biking city, but MassBike is working to change all that. In July, Boston received $3M in federal funding for its planned bike-sharing program.
Lead analyst on this study: Marina Miloslavsky
*Privacy Policy: Latitude reserves the right to use submitted content for research purposes and to publish openly on aggregate results in the spirit of knowledge-sharing. By request, Latitude will refrain from citing your name when publishing specific qualitative data, but reserves the right to publish any photographic and audio/video content submitted for the study, which may, in certain cases, contain identifying information. During the course of this study your information may also be visible to other participants for purposes of allowing interaction with contributed content. Content that may be shared includes photographic and audio/video content, online message boards and chats, and submitted written content. Latitude values your privacy and will never sell – or otherwise distribute – your personal information to third parties.
Latitude is an international research consultancy exploring how new information and communications technologies can enhance human experiences. Latitude's user-centered research approach unites generative, media-based methods with robust quantitative analysis to identify concrete opportunities for Web-based innovation. "Tech for Transit: Designing a Future System" is one installment of Latitude 42s, an ongoing series of open innovation research studies which Latitude publishes in the spirit of knowledge-sharing and opportunity discovery. For more information on this study and its applications to your business, email Brian Conry. To subscribe to Latitude's open innovation news, click here.
Bike lane photo by JASON ANFINSEN; biker by richardmasoner; Transbay Transit Center by Speaker Pelosi