CiviGuard is a new mobile-based solution for emergency communications. At heart it's an alerts and notification system, with messages distributed via text messages, an HTML5 web app, push notifications and social media services like Twitter. The product was developed by 3 students of Singularity University: Zubin Wadia, Shawna Pandya and Timothy Coleman. It was inspired by 9/11, Hurricane Katrina and other recent crises.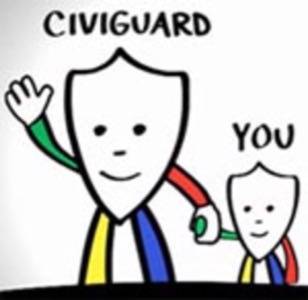 CiviGuard is an inspiring example of how mobile and real-time web technologies can be used to bring about meaningful change. I spoke with the 3 founders to find out more.
The founders told me that the concept for CiviGuard came out of the Graduate Studies Program they all did at Singularity University (SU), a forward-thinking institute based at NASA Ames in Silicon Valley and led by the author Ray Kurzweil. Any project pursued at SU must be capable of positively impacting a billion people within a decade.
The idea for CiviGuard "consistently got positive feedback" from people at Singularity University, said CMO Shawna Pandya. "The ability to be able to message civilians and tell them where to go and what to do next, in near real-time," she told me, "is something that has huge value."
According to CEO Zubin Wadia, the product came about due to a number of trends they had been tracking. These included "the rise of social media, mobile software, smartphones, increasing mobile data bandwidth and eventually in the future sensor networks."
"We want to make the world a little bit safer by providing clarity and context when people need it the most," added Wadia.
CiviGuard launched in March of this year, had its first customer by April (City of Manor) and went live for that customer in September. While its grand plan is to be useful to governments in civil emergencies, it is also being marketed to the likes of corporations, sports stadiums, religious organizations and more.
The following video shows its capabilities:
CiviGuard hasn't been tested in a real world emergency yet. But it has gone through scenario tests and the founders are confident they've built a platform that will withstand the rigors of a crisis. Kudos to CiviGuard for thinking big!