As part of its 2010 Annual Meeting, to be held October 7 and 8, the World Bank is making several announcements that point to the organization's support in open data and what it calls an "open development agenda." The World Bank is increasing the number of datasets it makes available. And it is also announcing its first worldwide app-building challenge Apps for Development.

The challenge is designed to crowdsource solutions for the World Bank's 8 Millennium Development Goals – goals like eradicating poverty and hunger and achieving universal primary education. The challenge is calling for apps to be built using the World Bank Data Catalog, in a move that hopes that by opening access to this data, that developers, researchers, and local governments and organizations will be able to better tackle social, economic, and environmental problems.
Apps for Development builds on the Challenge.gov model, which recently announced the winners of the Apps for Healthy Kids challenge, part of First Lady Michelle Obama's initiative to combat childhood obesity. Entries for the Apps for Development challenge are due January 20, 2011. Developers will compete for $45,000 in prizes and financial support.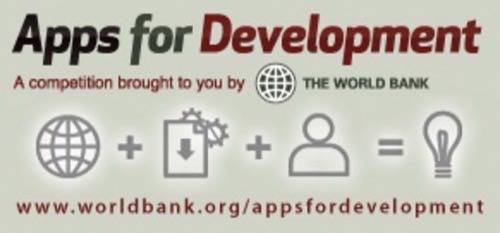 Even beyond the this challenge, World Bank wants to build an ecosystem of developers. And the release of more data sets is certainly a boost to those efforts. The World Bank now offers around 4000 development indicators via its API – up from around 2000 last spring. These include information about 1000 projects that have been geo-coded. And new datasets include information about the World Bank's ongoing projects.
"Two years ago we were cautious about even providing an API to outside audiences," says World Bank Web Program Lead Nicole Frost. "Here we are, two years later, giving away all of our data, not only to Google but to other partners as well, and now it's part of our strategic vision – that's a huge shift. We've definitely changed how we think and how we operate."