What's a Geospatial PDF map? It's a single compressed file that contains layers of editable, measurable, geo accurate, location data. The format, which is easy to create using visual editing software from Adobe and others, sounds like a whole lot of fun.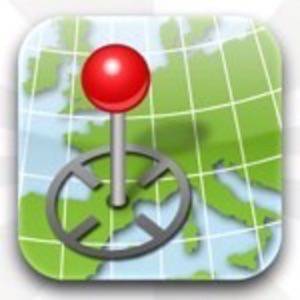 Today Geospatial PDF editing software provider Avenza launched a Geospatial PDF viewing app for iPhone and iPad. (iTunes link) The app lets you locate yourself on a Geospatial PDF, view and edit points of interest, load different layers of data and take area measurements – even of polygons. Check out the screenshots below.
Not everyone is a fan of Geospatial PDF, however. Some developers complain that the data held inside these maps is too inaccessible. And at $1400, Avenza's publishing software is also priced out of reach for the casual geohacker. (The iOS viewer is free.) Advocates of a competing format called LOGIQ PDF have also said that format can hold more dynamic GIS data and functionality. Two years after the launch of that competing format, though, it's unclear the company behind it is still in operation.
When you're ready to hit the town or country with your iOS device in hand, this Geospatial PDF viewing app looks like a pretty great way to download a whole lot of location data and make it viewable even without any further connectivity.
I recently spent some time exploring of Amsterdam with a light-weight, off-line iPad map app of the city, but a jam-packed Geospatial PDF might have been even better to use.