Sometimes you need a map and the standard maps don't fit the bill. That means you need to make your own map. Luckily, this can be done online so put away your crayons and construction paper.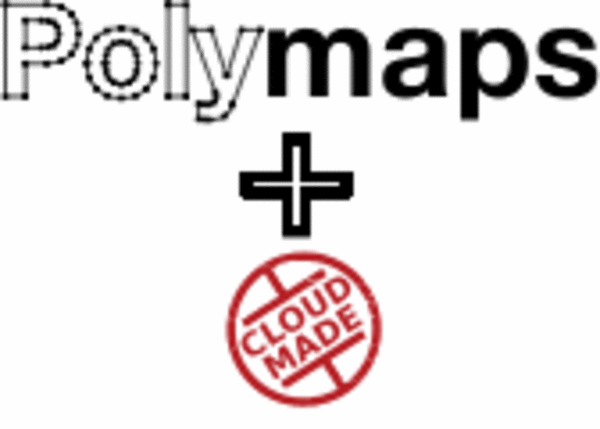 Let's take a look at using Polymaps with CloudMade.
There's a map for that
Polymaps provides you with a JavaScript library that can be used to create unique maps for your own needs. We're going to do what we tend to do a lot around here at RWH… we're going to add bacon.
First, we'll be using the CloudMade example showing San Francisco with a historical map overlay.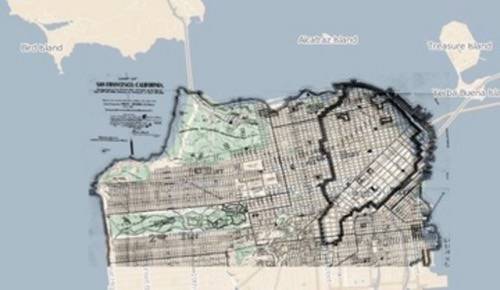 Next, let's replace that historic image for the overlay. In this example we'll use the epic, sweet and succulent image you might recall from prior RWH installments. We simply edit the overlay function as follows:
The result makes me think Bacon Francisco sounds kinda catchy.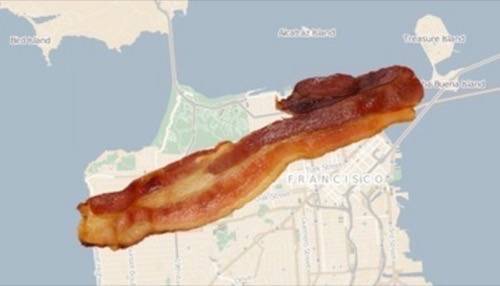 What mapping tools have used? What are your favorites? Let us know in the comments below!