Microsoft and WordPress just announced that WordPress.com will become the default blogging platform for Windows Live. Live Spaces' 30 million users will have six months to migrate their blogs over to WordPress.com and the two companies will offer a number of tools that should make this migration very easy. This announcement, which was made at TechCrunch Disrupt, comes as a bit of a surprise and will surely upset some of Windows Live Spaces' most active users. It does, however, fit into Microsoft's vision for its Live.com brand.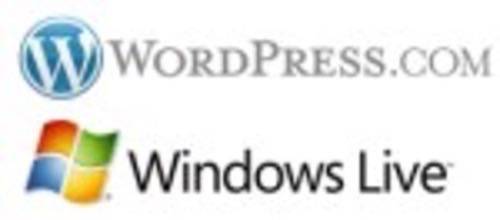 Six Months to "Upgrade"
Starting today, Windows Live users will be able to "upgrade" their blogs to WordPress.com, and new Windows Live users will be able to create their new blogs on WordPress.com. As a Microsoft spokesperson just told us, existing users will have six months to either migrate to WordPress.com or export their data. If they don't do anything, they will likely lose their content, though Microsoft may offer them the ability to export their data at a later point as well.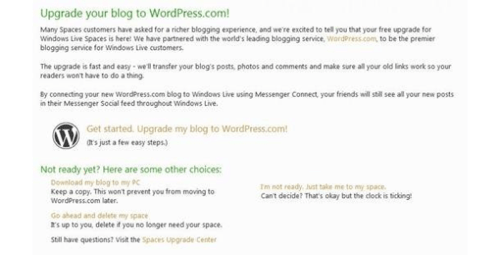 For Windows Live, It's All About the Partnerships
It's interesting that Microsoft has basically given up on hosting its own blogging platform, but this move fits into the bigger picture of the company's plans for the Live.com platform. We hinted at this last week when Microsoft announced its partnership with LinkedIn. As Microsoft's director of product management for Windows Live Dharmesh Mehta told us last week, the company aims to integrate the best products instead of reinventing them. As Mehta notes in a blog post today, rather than invest in a competing blogging platform, Microsoft decided "the best thing we could do for our customers was to give them a great blogging solution through WordPress.com."