One of the more interesting startup battles in recent times has been Tumblr vs. Posterous, two light blogging services that make it easy for anyone to publish 'found' things very quickly and at the click of a button. Tumblr was the first kid on the block, but over the past year Posterous has tried to take users away from Tumblr with arguably better features and aggressive marketing. Of particular note was a campaign by Posterous in June, offering tools for people to import their content from other products (including Tumblr) into Posterous.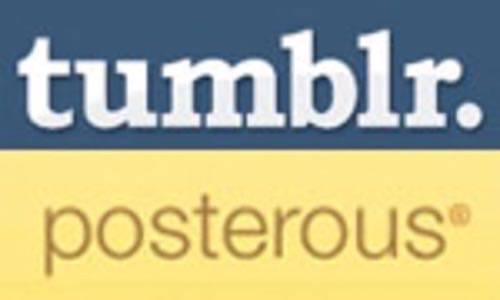 However for all of Posterous' hard work and bluster, it's been Tumblr that has grown exponentially over the past year. Take a look at these charts from Compete and Quantcast:

Source: Compete


Source: Quantcast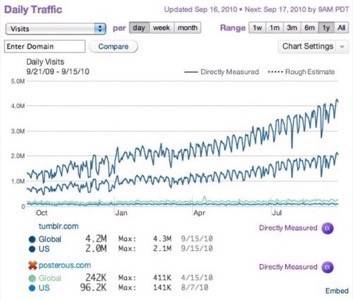 Noting the usual 'grain of salt' about Web statistics, both Compete and Quantcast show that Tumblr has grown at least 3.5x over the past year. Posterous has shown some growth too, but it's been flat since May. More importantly, the gap between Tumblr and Posterous has widened considerably over the past 12 months.
The Keys to Tumblr's Success
The main factors in Tumblr's growth have been its first mover advantage (particularly important in an entirely new market segment, which this was when Tumblr started), celebrities and big media companies using Tumblr sites, and Tumblr's ability to socialize its service better than Posterous.
Fred Wilson, whose VC firm is an investor in Tumblr, claimed in April that "Tumblr is more of a social network than Posterous." While Posterous would debate that – it too enables users to follow people, comment and re-blog – the mere fact that Tumblr has many more users than Posterous makes it a more powerful social network.
Perhaps it's still too early to declare Tumblr the winner of this battle, but it would be a miracle now if Posterous usurped them. Tumblr has a large lead over its rival and all of the momentum.
Which light blogging service do you use? Tumblr, Posterous – or perhaps an innovative battler like Soup.io? Let us know in the comments.