Understanding your market is a crucial part of planning your startup. But traditional market research can be both expensive and time-consuming, taking weeks or even months to develop, execute and analyze and eating up dollars that many new companies just don't have.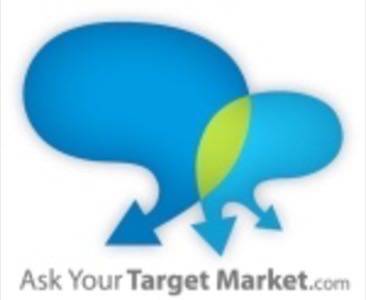 Ask Your Target Market is an online self-service market research platform that tackles those obstacles, helping startups and small businesses assess their markets while avoiding both the high price and lack of agility associated with traditional market research.
And today, AYTM announces that it has been selected as the official market research tool for startups participating in the Founder Institute. The data collected from AYTM will be utilized to supplement the curriculum of the Founder Institute's entrepreneur training program.
AskYourTargetMarket surveys start at $30 and the company promises says most surveys are completed within 72 hours, with real-time results available. The company uses a "psychographic prescreening question" to help assemble the panel of respondents that will best represent your target market. Only looking for vegetarians or iPhone 4 users or people with active MySpace profiles (hey, you never know)? You can direct the survey right at that demographic. Or alternately, you can establish the criteria for those receiving the survey based on several factors including gender, age range, income, education, and location. And you can drill down into the results based on these demographics as well.
The surveys are short – containing only up to 25 questions. But as so many demographic questions can be avoided by the way in which you assemble the panel of respondents, shorter surveys probably mean more completions.
Becoming the "market research tool of choice" for the Founder Institute participants is a strong endorsement for AYTM. Have you used the service? If so, what are your thoughts?