Facebook is dominating social media in almost every country where it hasn't been banned, and the six-year old site shows no signs of slowing down. It's creeping across generations, replacing things like the phone book and introducing tools the masses had no idea they needed. It's also indoctrinating the world into adopting the Mark Zuckerberg Values of "openness," "sharing" and "living your whole life on the Internet."

Those values have lead to a cultural movement. But here comes the resistance: a wave of social networking sites that define themselves in opposition to Facebook.
Privacy Fiends
The most prominent example is Diaspora, the distributed, open-source social network all about privacy and control of your data. Diaspora doesn't cite Facebook by name on its Kickstarter page, where its four founders raised 20 times more money than they asked for. But its founders do refer to "large corporate networks who want to tell you that sharing and privacy are mutually exclusive."
Diaspora's Kickstarter funding page reflects the demand for a Facebook alternative. The site will launch sometime in October.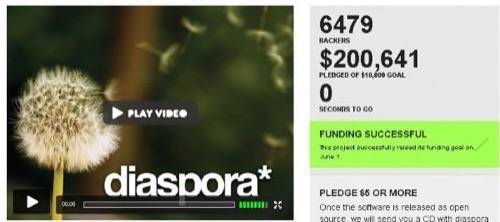 Diaspora's founders are followers of Eben Moglen, a professor at Columbia and fierce privacy advocate. Facebook is teaching us to sacrifice privacy for convenience, they argue, giving up our information to advertisers who can then "spy on us for free." They resent Facebook's "flipping of switches" that in the past has made user data public without asking permission.
Another site, folkdirect.com, launched in January with a similarly lofty view of privacy: "Your details will never become fodder for targeted advertising campaigns and there are no third party apps to phish your data."
Exclusiveness
Facebook started as a social networking site for college students. Then high schoolers joined, then our parents and our bosses, then our grandparents. Many of its collegiate members were not pleased.
CollegeOnly founder Josh Weinstein remembers how he and his friends were just as anxious to join Facebook as they were for freshman orientation. CollegeOnly launched a social network for "connecting student bodies" last week. When you graduate, you're out. In the promo video, Weinstein turns to the camera and asks, "Don't you wish your social network were college only?" Yet-to-launch mobile startup Scoop has a similar idea.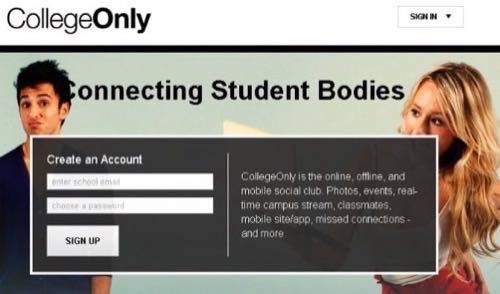 Maybe age or school-affiliation isn't important, but exclusiveness still is. ASMALLWORLD is an invitation-only social network for "sophisticated" and "influential" people. "Trusted and loyal ASW members who meet certain criteria have the privilege of inviting a limited number of their friends to the network. If you know someone with this privilege, you can ask them to invite you. If not, please be patient and continue to ask around in your own personal and professional circles," the site says.
Multiple personalities
Facebook does let you target what you upload to specific friends. But Facebook doesn't want you to splinter your identity. Throughout its history, Facebook has encouraged users to use their real names, upload their real birthdays and use their real identities to log on to other sites.
Hibe is a yet-to-launch social network based around controlling which personality you project to whom, a concept its creator calls "Social Web 3.0." "We are opening the way for a new social networking experience that goes beyond Facebook," the site says.
Social Networking After Facebook
A presentation about forthcoming social network Hibe.com, which emphasizes privacy and fractured online identities.
Just last week we wrote about Facebook competitor Orkut introducing a similar feature with friend groups. The blog post announcing the feature was titled, "You're not always the same person. Why should it be any different on the Web?"
And all the other things that annoy you about Facebook
"Don't you wish your social network were college only?"
-CollegeOnly founder Josh Weinstein
Wish Facebook were simpler? Twitter. More professional? LinkedIn. And of course there are many, many innovative startups that hope to add to, supplement or replace Facebook — too many to list here. None of these services has achieved a user base anywhere near the size of Facebook's alleged 500 million. But Twitter and LinkedIn each have a sizable following, and many of the just-launched or soon-to-launch anti-Facebooks are tapping into real demand.
There is no single alternative to Facebook. But maybe there could be two. Or three. Or hundreds. What do you think – could any of these sites (or a combination of them) ever replace Facebook?