Reddit has taken over the front page of Digg. If Kevin Rose and the rest of the Digg team thought that a long weekend would be enough to calm the furor over the latest changes to the popular site, they were clearly mistaken. Not only did Digg's users declare today "quit Digg day," but in order to protest Digg's new auto-submission system, users are now upvoting every Reddit story on the site. These stories are being submitted to Digg by Reddit itself through the new auto-submission system that is a core part of Digg v4.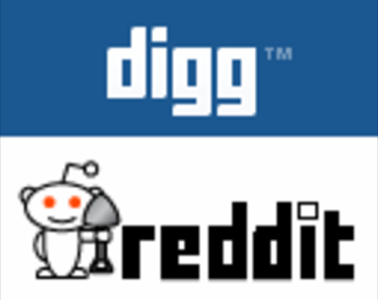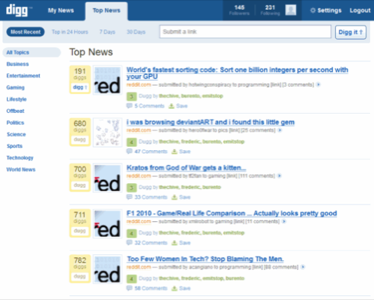 A sample of current Digg comments:
Digg is dead long live Reddit
AWESOME! MORE REDDIT ARTICLES IN TOP NEWS! Kevin, why don't you just redirect the whole site to Reddit?
Suicide is an understatement. Digg committed DIGGICIDE! Long live reddit.
It's not unusual for a site to experience a significant user backlash after a major redesign. By announcing the redesign during the big Digg party at SXSW in Austin earlier this year, the company tried to soften the blow. Over the last few weeks, Digg also opened up the beta version of the new site to a very large number of testers. By the time the site finally went live for everybody last week, though, the backlash was almost immediate.
When we talked to Digg's then-CEO Jay Adelson at SXSW, he noted that Digg was quite aware that some of its users would not be too happy with the new submission system. Not only does this new system take away power from Digg's most active users, but in the eyes of many of them, it also currently favors big publishers like the BBC, Engadget, Wired and College Humor. Digg invited a number of well-known publishers (including ReadWriteWeb and most of our direct competitors) to submit their feeds early on during the beta test.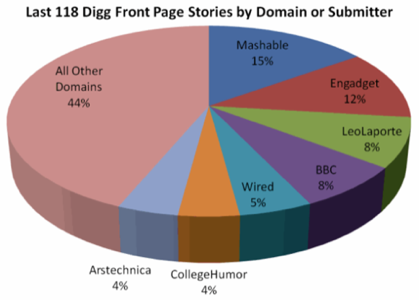 For years now, Digg's unofficial etiquette stated that users should never submit their own content. The new submission system, however, now encourages publishers to submit their own stories and many are doing so. The fact that a link to Leo Laporte's Google Buzz stream appeared on the Digg front page earlier this weekend was apparently the last straw for many.
More of Our Coverage of the New Digg
It remains to be seen what the Digg team can do to turn things around. While many users are unhappy about the site simply not working properly, the main reasons for the current backlash involve the fundamentals of the Digg v4 redesign. For now, the one site that is definitely profiting from Digg's troubles is Reddit.
Image used courtesy of Media Caffeine.