The journalistic promise of social media was to connect directly with the people who live the news that others only report. That is, the teachers, cops, soldiers, mothers, philologists, farmers and accountants who recorded their personal experiences – what they saw and what they felt. Instead, the bulk of social media that "reports" the news seems to be there primarily to reinforce our a priori prejudices.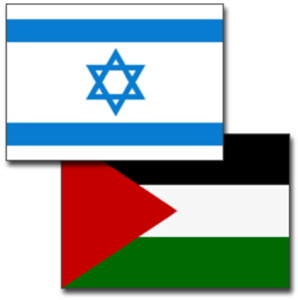 I call bullshit on that.
So here are a group of voices that come out of non-crazy people. The fact that it probably seems surprising they're Israeli, Palestinian-Israeli and Palestinian is only more proof that we seek out people that reinforce our expectations. These won't.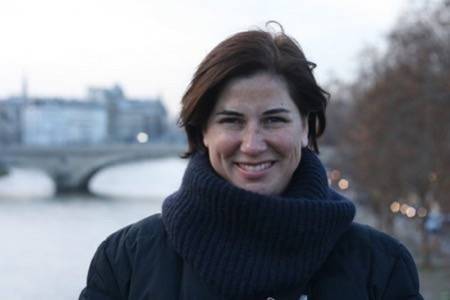 Lisa is a Canadian-Israeli journalist with a wide array of credits, from the Guardian to Haaretz to the Columbia Journalism Review to Time Out Tel Aviv. She came to prominence during the Israel-Lebanon war, when she reported from Lebanon and kept a dialog going with Lebanese bloggers, an undertaking which at times seemed freaking dire.
Lisa's neither apologetic for being Israeli nor blind to the country's failings. She's steely at times, funny at others and remarkably empathetic. Though she doesn't suffer fools gladly, she'll talk to anyone.
From her latest post:
"Somehow, a certain brand of Judaism and militarism have become part of the settler movement's ideological identity. For many religious settlers, the army is an extension of their identity in the sense of serving the state that controls the land mentioned in the bible, that was given by God. For American Jews who support the settler movement's ideology, and share their conviction that they are surrounded by enemies that present an existential threat, a course in the use of firearms might feel as important as a visit to the Western Wall or the Tomb of the Patriarchs in terms of identity tourism – not to mention power. For Caliber 3?s bareheaded instructors, the settlers' ideology is certainly a lucrative source of income."
Issa is a Palestinian-Israeli (more often in the media called "Arab-Israeli"). He works in an embassy in Tel Aviv. Because of his work, he remains anonymous. But he blogs in a voice that is empathetic, bridge-building, possessing a distinct point of view but willing to engage. As a Palestinian-Israeli, he focuses a lot of his attention on his country (Israel) and his people (the Palestinians, as well as Palestinian-Israelis).
Among his subject matter is Knesset debates with Palestinian-Israeli and Israeli lawmakers, refugee crises, Israeli basketball and boycotting products of the Jewish settlements.
From his latest post:
"After 62 years, the Ministry of Education has finally decided to implement Arabic language studies starting the fifth grade. The new initiative would allow students at 170 public schools in northern Israel to learn the second official language in Israel on a relatively early age . . . Those who had some knowledge, acquired it at the military service, either at the check points or the intelligence branch. Others have basic pathetic sentences from their junior high school days. It sure felt like someone is missing the point out there, how pity."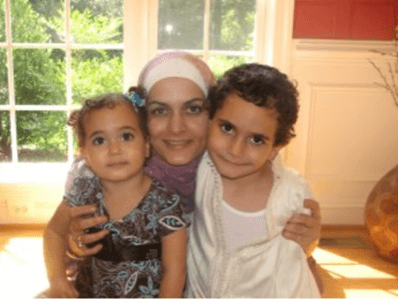 GM's a mom. She's from Gaza City. Mystery solved. She's also a journalist. Her family live, and she blogs from, the U.S. now, "unable to return to or even visit Gaza due to the siege." Her blog's about "the trials of raising (her) children between spaces and identities; displacement and occupation; and everything that entails from potty training to border crossings."
On visits to Gaza, she walks. I think that's crucial. She walks, sees, talk, then blogs about what she sees. It's a welcome corrective to media tunnel-vision and propagandistic screeching. Not a big fan of the Israeli state, it's safe to say, but she registers clear, sharp pictures rendered in sharp, evocative phrases – neither slogans nor anger-deformed truisms. "No ideas but in things" might be her motto.
From her latest post:
"While out doing field research for The Gaza Kitchen yesterday, Maggie and I stumbled upon what we think is Gaza's only "certified organic" farm. Now before you roll your eyes, keep in mind this is not a departure but a return to very traditional farming practices of pre-1948 days, when life and livelihoods were violently and abruptly disrupted."
***
There. That's three. An Israeli, a Palestinian-Israeli and a Palestinian. They're all worth listening to. They deliver what we thought bloggers around the world would deliver in the early days: real, human intelligence on where they live and who they live among and what happens there.
Do you have a favorite blogger you follow in Israel | Palestine? Someone who provides a surprising viewpoint, who brings you the good and bad of where they live and who they are? If so, please give us a link in the comments.
By the way, I encourage, in this post and all others, vigorous, propulsive comments. But if you I swear to G-d start hating – on anyone and from any direction and for any reason – and I will delete you so fast it will make your virtual head spin. The whole point of this post is to remind ourselves that human beings bring us human intelligence no matter where we look, thanks to this series of tubes. Emulate them.