PayPal's mobile application for Android was updated this week with support for a new feature: bump technology. Actually, Bump Technologies. Bump is a startup that lets you share information between two smartphones by tapping the phones together. The company already has its own mobile application, which lets you share contact info, photos, calendar events or social networking friend requests via bump. Now that same technology is being used for mobile payments in the updated PayPal for Android app.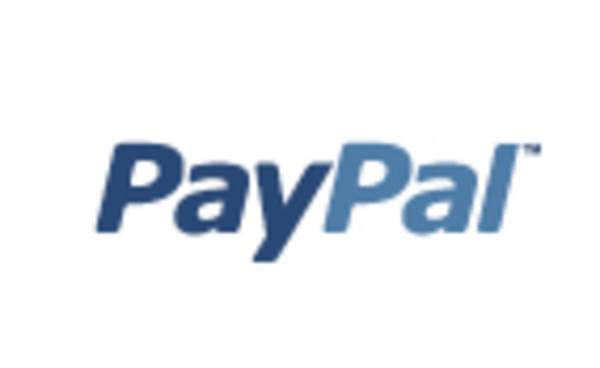 PayPal for Android is not the first mobile application to include the bump-enabled money transfer feature. PayPal added this technology to its iPhone app earlier this year, among other notable improvements, including mobile billing, a bank account transfer feature, a tip calculator and bill splitter, and integration of the "PayPal for Kids" program.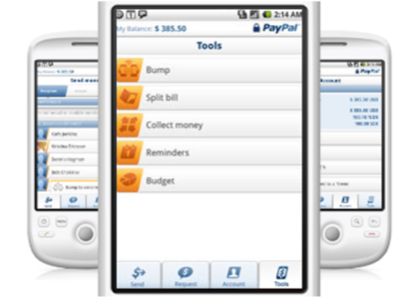 Version 2.0 of the Android app brings the app up to speed with its iPhone counterpart. It too, now includes the "split the check" feature in addition to the Bump support, notes the company blog post about the upgrade.
Mobile Payment Industry Growth
The company touts the growing mobile payment industry, citing statistics from Nielson that claim by the end of 2011, more people in the U.S. will own smartphones more than any other phone. PayPal says that's "sure to drive people to use their phones to pay." The company also shares some of its own internal data about mobile payments, saying that in the last six months alone, PayPal generated nearly twice the mobile payment volume it did in all of 2009. By the end of the year, the company expects to have generated over a half a billion dollars in mobile payment volume.
PayPal may have a head start on mobile-enabled payments, but it's up against a string of startups attempting to compete with its own offerings. Obopay, for example, wants to be a "Western Union" type service for mobile. MPayy offers social networking payments in addition to mobile. Square offers mobile credit card processing via a dongle. There's also Zong, BOKU, Bling Nation and PayByMobile, just to name a few others. And don't count out Amazon payments or Google, both of which have names just as big (if not bigger) than PayPal's. Plus, the credit card companies want a piece of the action: Visa is working on its own contactless mobile payment technology and MasterCard launched MoneySend. Last, but not least, there's the carriers themselves. Recent reports say that AT&T and Verizon Wireless are working on their own venture to displace credit cards with smartphones.