Fever, a gorgeous RSS reader we dubbed one of the top syndication technologies of 2009, is now available in iPad format by way of a new mobile application called "Ashes." Like its desktop sibling, the Ashes RSS reader offers the same ranking features that make Fever so much fun to use.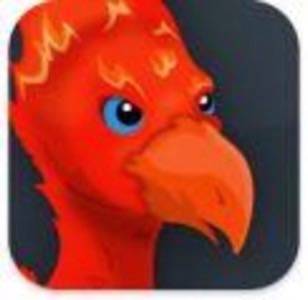 Instead of overloading you with information as you increase your RSS subscriptions, Fever actually works better the more feeds you add. It automatically picks out the most-discussed feeds from a given period of time and surfaces those to the top of the reader, assigning temperatures next to the headlines (hence the name "Fever" – Get it? These feeds are hot!) The more feeds it has to work with, the better these rankings become. Meanwhile, unread counts are hidden so you can focus on the signal while ignoring the noise…and do so completely guilt-free.
Already, Fever worked as an iPhone/iPod Touch application thanks to its included optimized interface for the small screen of Apple mobile devices. Now Ashes brings the Fever feed-reading experience to the iPad as well.
About Ashes
Developed by freelancers James Finley and Tom Krush, Ashes is the first native application built using the API from Fever, which itself was created by designer and developer Shaun Inman.
In order to use Ashes, you have to first have a Fever installation up-and-running. That requirement may be a limiting feature for casual RSS subscribers since Fever is neither a free nor a hosted application. Fever is actually a PHP and MySQL app that runs on your own server and requires a one-time licensing fee of $30. However, for serious RSS consumers, such as those in the blogging biz for example, Fever is an app well worth the investment.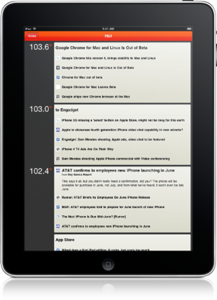 How it Works
The new Ashes app essentially works as an iPad interface to your own Fever database that you've already set up and installed on your server. It syncs your feeds to and from the iPad every 5 minutes, even allowing for offline access, a useful feature for those with Wi-Fi-only iPads who may want to continue reading the feeds even after wandering away from a Wi-Fi hotspot.
The articles in Ashes can be read within the application, thanks to an in-app browser, and a simple sharing feature lets you email articles to a friend or save them for later reading with Instapaper.
Unfortunately, a couple of early reviews in the iTunes App Store hint at issues for this newly-released app, but Finely addresses these on the Ashes blog. He says that there were two bugs which weren't caught during beta testing, one which caused the app to crash and the other which affected the syncing function. The updated version (1.0.1) should fix these bugs and is now available in the App Store.
Going forward, a future version of Ashes will include Twitter and Delicious integration, faster sync, better performance and an iPhone interface.
Ashes is $6.99 and can be found in iTunes here.