Amazon announced today its Kindle application for Apple mobile devices including the iPhone, iPad and iPod Touch, now offers embedded video and audio clips within its e-books. At launch time, there are just thirteen titles sporting the new functionality, including a cookbook augmented by video demos and a nature guide called Bird Songs that lets you read about – and hear – various bird calls.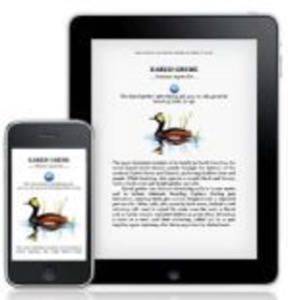 But this is only the beginning, says Amazon. "We look forward to seeing what authors and publishers create…using the new functionality," said Dorothy Nicholls, director of Amazon's Kindle unit.
While seemingly minor, the update gives Amazon an immediate advantage in the race to be the e-reader of choice for digital customers. In Amazon's world, it's not necessarily about having the number one hardware device for consuming digital text, it's about having the number one platform, which is where the iPhone and iPad apps come into play.
On the hardware front, Amazon last week dropped prices for the Kindle 3G to $189 from $259, to better compete with Barnes & Noble's Nook device, now $199 for its 3G version. Now, on the software side, Amazon is ushering in a new era for digital books, with these "augmented editions" that offer more than just text.
Beyond the "Accompanying CD-ROM"
Of course, the idea to sell multimedia content along with a book is not, in and of itself, a new idea. Over the years, plenty of books have been sold with accompanying CD-ROMs or DVDs with additional material, especially in educational texts where study guides, video tutorials, practice tests and digital references come in handy.
But it hasn't been until the e-reader era that the ability to view these extras has been so seamlessly integrated with the reading experience itself. You no longer have to place the book down, insert a physical disk into a computer and then launch the book's extras. It's all blended into one package.
Reinventing Reading?
Already, the technology is enabling new experiences, such as in the digital guidebook, Rick Steves' London, which offers five narrated audio tours of famous landmarks like the British Museum and St. Paul's Cathedral. You can read the book on your iPhone or iPad then pop in your headphones to take a tour.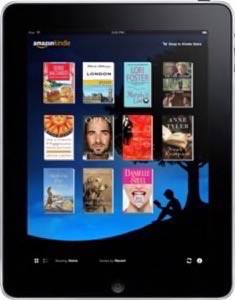 But will these new augmented digital experiences truly usher in a new way to read? It may be too early to tell the broader impact the technology will have on the world at large, but outside Amazon's universe, there are several publishers who are embracing the new digital format, both in e-books and e-magazines, with innovative offerings.
The Alice in Wonderland iPad App, for example, was recently touted as a "reinvention" of reading, with its animations and interactive content. But really it's just a pop-up book re-imagined for the digital age. There's also a collection of digital magazines for the iPad, each experimenting with how best to incorporate media like video, audio and music, along with their text-based content. Wired's iPad edition, for instance, offers video and audio in addition to news articles, leading to initial sales rivaling that of its newsstand counterpart. Entertainment Weekly, on the other hand, pared down its magazine for the iPad, with its launch of the EW "Must List," a weekly top 10 featuring the best in film, books, TV and music where each item is linked to associated media like song clips or movie trailers.
For book publishers, there are numerous possibilities to offer multimedia extras similar to these. But outside of reference books and nonfiction, writers will need to be careful about overindulging in these media bonuses. The point of reading – well, reading fiction at least – is not to see, but see with your mind's eye. Imagination will always surpass media, no matter how new and glossy it is. Publishers should not fear the technology, though, but implement it thoughtfully and carefully going forward.