Paul Stamatiou, founder of blog suggestion company Skribit, and automotive spokesgeek, has joined real-time mobile notification outfit Notifo. A product of this Winter's Ycombinator, its product is currently available for iPhones and in development for Android and Blackberry.

Stamatiou is joining the San Francisco-based start-up as a co-founder with fellow Georgia Tech alumnus Chad Etzel. The now two-man shop is, like the early days of Hewlett-Packard and Google, actually in a garage in Menlo Park.
The company provides an API that allows any provider to create an immediate mobile messaging services for users, anything from new product release to a band's tour, which are then delivered through Notifo. The service is free, so far, to end-users, though charging fees for premier delivery is a future possibility. Service providers start out with a free base rate and are charged based on the number of messages sent.
Notifo is operating at a confluence of two increasingly-strong trends, both of which we've written about extensively, mobile and real-time, which is the element that attracted Stamatiou.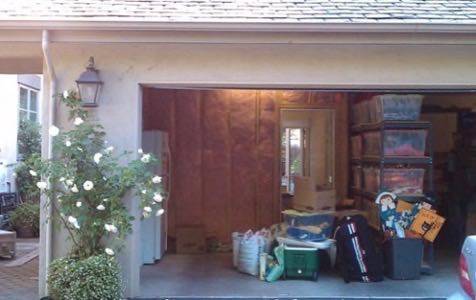 "For me the draw was about a super early stage start-up really grasping on to a nice market. I've never done mobile before and wanted to dive into something that was intriguing. Notifo offers the best of mobile and real-time."
Notifo works on the assumption that most companies not devoted to the mobile space are not gladly going to go off-road and develop their own notification service when they can grab one off the rack. Boxcar's iPhone app is one of the few current competitors in the field. (RWW coverage here.)
So far, Ycombinator's Hacker News, push.ly, PopularNewReleases, Femtoo and Listia.com all use Notifo.
After introducing Notifo 2.0 for the iPhone, the two partners will jump into Android and Blackberry dev, said Etzel.
"We'll be going headlong into both Android and Blackberry apps. We've struck up partnerships with both the Android and RIM development teams to get going on those apps."