It's "pre-order your new iPhone day" and just in time, Apple has released its own branded iPhone application called simply "Apple Store." Not to be confused with "App Store," which houses the 225,000 mobile applications (at last count), this new iPhone application instead allows mobile shoppers to browse through official Apple inventory from their handsets, shopping for Mac computers, iPods, iPhones, iPads, accessories and software.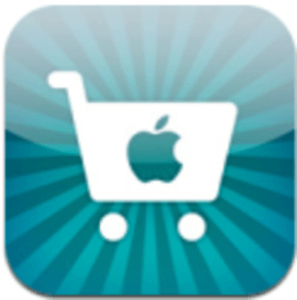 And yes, if you want to pre-order the new iPhone 4, you can do that too.
As long as you're running a relatively new version of the iPhone software (iOS version 3.0 or higher) and are located in the United States, you can download the new "Apple Store" application to your handset now.
In addition to serving as a online mobile storefront, the new application also lets customers find nearby Apple stores, make reservations at the Genius Bar and register for hands-on workshops and personal shopping appointments. The app offers product news, customer reviews and Q&A information for the various products and services being sold, too.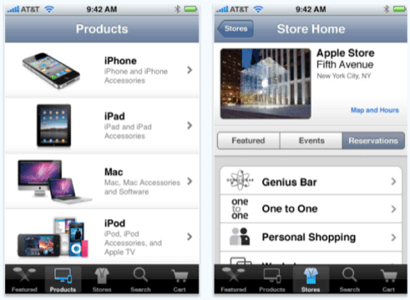 Pre-Order a New iPhone from your Old One
Of course, the most notable feature – for now at least – in the new application is the ability to pre-order the iPhone 4. From the app's homescreen, tap the top item ("Reserve your iPhone 4") and the app will locate your nearest store and then walk you through the necessary steps to place your pre-order.
Unfortunately, due to overwhelming demand (or poor planning?), the application has suffered some outages this morning as the crush of Apple early adopters simultaneously launched the app and placed their orders. Some customers were left with an error page and the "we'll be back soon" message that always appears when the App Store goes down. (At the time of writing, however, the application was again functional).
Also of note, numerous sources are reporting that the white iPhone 4 is not available for pre-order via the Apple Store app, nor AT&T's or Apple's website. As the day progresses, however, we should find out if trips to local stores allow people to pre-order this oddly scarce color or if it's not available at all, anywhere.
The Apple Store application is available as a free download from here.