Yesterday Apple passed Microsoft to become, for the first time, the "world's most valuable technology company," according to the New York Times. Apple gained a stock-based valuation of $222.12 billion while Microsoft's was $219.18 billion.

Does this make Steve Jobs the Bill Gates of technology?
Although Microsoft is still a powerful and important company, it has been skating on its Windows operating system and Office productivity suite for a long time. In an op-ed, a former Microsoft vice president called it "a clumsy, uncompetitive innovator" with a monolithic culture, characterized more by politics than technology."
Apple, on the other hand, has made its way back in the last decade from the brink of a final fall to become a much-celebrated innovator, focusing on user experience and design. The resurgence began with the introduction of 1998's candy-colored iMacthat was followed in turn by the iPod, the iPhone and most recently the iPad.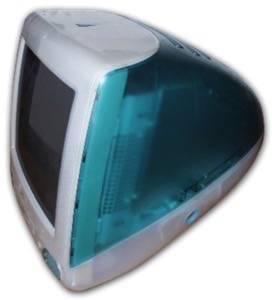 Carl Howe, an analyst at the Yankee Group, pointed out early this month that the iPad looks to be "the fastest consumer product growth to the $1 billion revenue mark in history," taking under 80 days.
It didn't hurt that, as Gartner pointed out, worldwide mobile phone sales for Q1 this year have been tremendous, favoring Apple.
"Worldwide mobile phone sales to end users totaled 314.7 million units in the first quarter of 2010, a 17 per cent increase from the same period in 2009… Smarpthone sales to end users reached 54.3 million units, an increase of 48.7 per cent from the first quarter of 2009. Among the most successful vendors were those that controlled an integrated set of operating system (OS), hardware and services."
It's been a long time since Microsoft created that type of market-influencing drama.
As of Wednesday, Wall Street valued Apple at $222.12 billion and Microsoft at $219.18 billion. The only American company valued higher is Exxon Mobil, with a market capitalization of $278.64 billion.
At $58.4 billion, Microsoft's revenue still exceeds Apple's, $42.9 billion, according to the Times.
"But Microsoft is sitting on far more cash, $35.7 billion to Apple's $23 billion, which makes the value assigned by the market to Apple — essentially a bet on its future prospects — all the more remarkable."
Now, who's that coming up from behind, trying to pass Apple on the outside? Oh, probably nobody.