During a graduate school entrepreneurship class, my classmates and I were challenged to come up with an idea for a mash-up or venture without describing it as "a website for (fill in the blank)." What I believe our professors were trying to teach us was that when forming an idea, you shouldn't anchor yourself to a specific platform. These platforms are never in a state of rest, and right now there is a large shift occurring from traditional computing to mobile computing. As the mobile platform continues to increase its usage share, entrepreneurs should be keeping the opportunities provided by mobile at the forefront of their minds.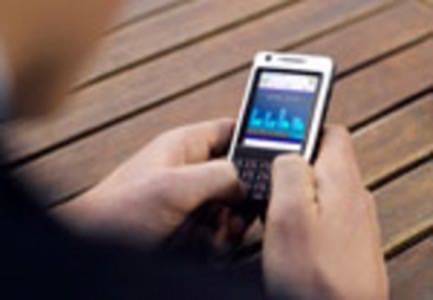 Move the mobile industry forward with The RWW Team at the 2010 ReadWriteWeb Mobile Summit in Mountain View, CA on May 7!
The numbers behind the growth of mobile usage are absolutely staggering. Consider the
of Morgan Stanley this April showing the comparative growth of mobile and desktop Internet. The iPhone and iPod Touch, which have been around for almost three years now, have roughly 85 million users. At the same point in their histories, Netscape and America Online (AOL) had just 18 million and 8 million users, respectively.
In other words, the mobile Internet revolution ignited by the iPhone has grown over 10 times faster than AOL, and nearly 5 times as fast as Netscape. In her report Meeker also estimates that the number of mobile Internet users will surpass desktop Internet users in just two years. But there are more reasons than research projections to be excited about mobile, so here are a few.
Location
One of the biggest advantages mobile devices have over desktops is their ability to go anywhere. Desktop computing experiences can now be modified and expanded to include location-based features on mobile devices, and best of all, location has gone social. With Foursquare and Gowalla battling for the check-in throne, Twitter implementing geodata into its meta-data, and Facebook rumored to be dabbling in location features, there are millions of people embracing location technology on the social Web.
Other technologies like augmented reality are pushing devices to their limits and providing truly unique and engaging location-based experiences. Advertising platforms are beginning to use location awareness to provide localized ads, but there is still plenty of room for development in this and other location-based avenues.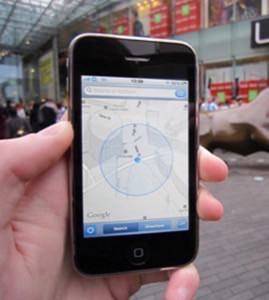 Google made an interesting statement regarding location last week when introducing Google Places. According to the search leader, one of every five Google searches is related to location. Just think about that.
New Consumer Habits
The proliferation of online marketplaces selling applications on smartphones has created a new culture based around making purchases on mobile devices. Not only are people more willing to spend $.99 on an app they've never tried before simply because it looks cool, they are willing to have a wider selection of apps on their device that they use regularly.
I can count the number of desktop applications that I use daily on one hand, but the number of iPhone apps I depend on each day is much higher. Part of the reason the next version of the iPhone OS will include folders is that users have tons of apps they need to use each day, and they want more without all the clutter and hassle. Mobile apps have bred a new type of consumer that will pay for what was once free, and a new type of application user that will keep more regularly used apps on their phones than on their desktops.
It's Where the Kids Are
I got my first cell phone halfway through high-school. Today, it's not uncommon to see third graders with their own phones texting away with their friends. A recent study from Pew found that text messaging is the favored method of communication by teens, surpassing cell phone calls and face-to-face conversations. More telling, however, is that mobile communication is more popular than activities traditionally used on desktop computers, such as instant messaging, social networks and, of course, email.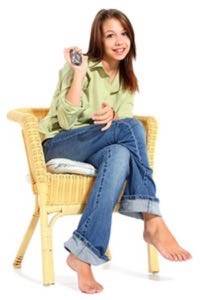 Kids these days are growing up with iPads, iPhones, Android phones, PSPs and other portable devices as a standard for their perspective on technology, and that's their baseline. The next generation of early tech adopters is not going to like power cords, mice, and anything else they can't use without remaining sedentary.
These are just a few of the many reasons why the mobile platform is growing and why entrepreneurs should pay serious attention to the possibilities that growth presents. This is not to say that desktop Internet applications are useless, in fact the opposite is true. There is still plenty of audience for these types of products, especially those that can inter-operate with a mobile version, but the rapid expansion occurring in the mobile sector makes it a ripe market for development.
Move the mobile industry forward with The ReadWriteWeb Team! These and other hot mobile topics such as the merits of native vs web based mobile apps will be discussed and debated at the ReadWriteWeb Mobile Summit 2010 with you and other industry luminaries in Mountain View, CA on May 7. See our announcement post for more details or register now.
If you're a company in the Mobile Internet market, you may be interested in becoming a sponsor for this event. Please contact our COO Sean Ammirati for more information about sponsor packages. And a big thank-you to our current event sponsors: CallFire, WorldMate, Alcatel-Lucent and Ipevo.
Photos by Flickr users topgold, PictureYouth and William Hook.