The world economy may still be firmly in the toilet but the economy inside the virtual world of Second Life is doing fine. Better than fine, in fact. Q1 of 2010 was a record-breaker.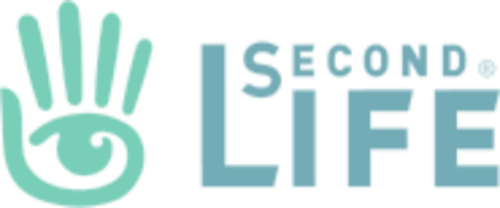 In a post on the Second Life blog, Tom Hale, Chief Product Officer for SL owner Linden Lab, said user-to-user transactions in the immersive world spiked 30% over last year to $160 million, breaking all previous company records.
Like most virtual worlds and online games, Second Life uses a "virtual currency," in this case the Linden Dollar. This is an in-game token currency that must be purchased with legitimate moneys and can be used to buy things inside the environment, or converted back into real-world lucre. In-game objects can be bought and sold (and profit can be made) and users can program new objects to sell, from shoes to cars and beyond.
The company itself makes money in part by assessing a transaction fee on in-game commerce.
Additional high-points for the company included included the fact total sales on Xstreet, the Second Life marketplace, reaching $2.3 million, an 82% increase year-to-year and a 24% increase over the previous quarter. Total Linden Dollars exchanged on LindeX, the in-game currency exchange, totaled $31 million, a 9% increase over the previous year, and monthly unique users with repeat logins peaked in March at 826,214, a 13% increase year-to-year and an all-time high.
Hall said the money the company invested in customer acquisition was the hinge his economy turned on. Infrastructure improvements included a new viewer and data center. He also noted that Valentine's Day was the single largest day on their virtual currency exchange, Xstreet and theorized that the success of the movie Avatar, which was heavy on immersion, might have inspired a new wave of people to try it.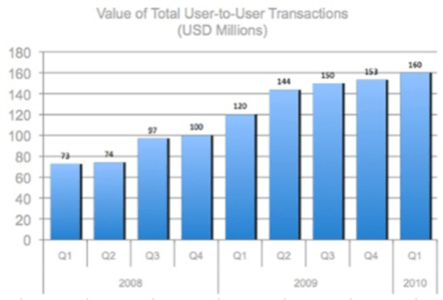 Update: Linden Lab's PR rep, Rena Grant from Edelman, contacted me to dispute the notion they charge in-game transaction fees. I have a couple of questions back to her and will clarify as necessary.
Update: Ms. Grand told me Linden charges an "exchange rate" on the virtual currency that is used for in-game commerce and they do not charge a commission on in-game commerce.