Do you already own an iPhone or iPod Touch and are planning on buying an iPad, too? Then you need to know about the new "universal" applications now available in the iTunes App Store. These combo apps for Apple's line of mobile devices are basically "buy one, get one free" deals except for one small difference – both apps are bundled into one download. When you run the universal application on a small-screened device, you'll see the iPhone version and when you run the app on your iPad, you'll see the larger, iPad-only version. And these won't just be blown up, oversized iPhone apps either – they'll be custom designed apps made specifically for the iPad.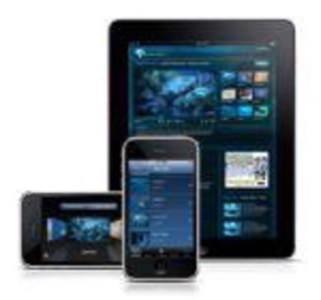 How To Find Universal Apps
When searching through the application store, you can identify the universal apps by the small plus sign that appears to the left of the application's price in the search results.
Or, if viewing the description page for an application, the left-side column will read "This app is designed for both iPhone and iPad" underneath the app's icon and price.
There are a few applications already available which support this new pricing format, for example, Pandora, Instapaper Pro, Evernote, WordPress, LogMeIn Ignition, IMDb and Now Playing. Some other applications even include the word "universal" in their application title. Unfortunately, Apple's own e-Reader application, iBooks, is not one of them.
There is no addition configuration needed in order to choose the right version for the device you have plugged into your Mac or PC prior to syncing. If you're syncing your iPhone, the iPhone application is copied over to your device. If you're syncing your iPad, the iPad application will copy over.
App Sharing: This is Why the iPad Doesn't (Yet) Replace Your PC or Mac
The only problem with this configuration is that it does require that you actually sync your iPad to your computer. Yes, you need to hook up your new tablet computer – you know, the one designed to replace your notebook or netbook – to your computer. That's the only way to make the universal app available to your other mobile devices via your iTunes library.
You cannot plug your iPhone into your iPad to share apps.
Perhaps that should seem obvious, but it's not. After all, this is the device meant to oust the netbook entirely (or so says Steve Jobs – "netbooks aren't better at anything") and is generally being positioned as the "future of computing." But to your computer, the iPad is just another gadget. Just another device.
This issue may be resolved when Apple puts into place their anticipated "cloud" service. Having purchased the online streaming service Lala.com in early December, Apple is in a position to one day migrate your iTunes library to the "cloud," the catch-all term meaning, in this case, to make your library available online from any Internet-connected device (or at least any Internet-connected Apple device). This would allow you to access your purchases whenever you needed them without having to buy terabyte hard drives in order to archive all those HD TV shows and movies you've been downloading.
Until then, though, if you want to share apps between devices as, you'll need to sync the iPad too.